Insurance Prior Authorization for Addiction Treatment
* These fields are required

What is Prior Authorization?
Prior authorization, sometimes called pre-authorization or prior approval, in healthcare, refers to the requirement that your provider (physician, hospital, etc.) obtain approval from your health insurance plan before performing a healthcare service, carrying out a treatment plan, prescribing a certain drug, or giving you a medical device. Without prior authorization, a health plan or insurer may not cover the costs of the service, program, drug, or equipment, leaving you stuck footing the entire bill—instead of your portion.2
How Does Prior Authorization Work?
Prior authorization can be done either electronically or manually. For prescription medications, prior authorization runs through electronic prior authorization (ePA) technology, which works to automate the process as follows:3
The healthcare provider selects the medication in the e-prescribing system.
Prior authorization is indicated if necessary and prompts the system to begin the process.
The ePA gets submitted before the healthcare provider submits the prescription to the pharmacy.
After the ePA is submitted, the health plan responds in real time with questions specific to the medication and the patient's pharmacy benefit.
The healthcare provider (or staff member) submits the answers to the health plan.
A decision may be received with minutes.
The prior authorization for services, treatments, and devices isn't as quick and simple as the ePA technology. To receive prior authorization for a healthcare service, you will need to follow some simple steps.
Contact your provider. Call your healthcare provider and ask what they need from you to begin the prior authorization process.
Fill out the paperwork. Forms generally include personal information as well as information about your medical condition and needs. It's important to fill these forms out thoroughly and accurately.
Keep a paper trail. If your prior authorization is denied, you may need to refer to the paperwork, so don't get rid of anything. It's also handy to have a record of approved prior authorizations should you need the treatment, service, or device again.
Prior authorizations are intended to keep healthcare costs in check. By requiring a prior authorization, your health insurer or plan wants to ensure that the service or medication is necessary to treat your condition and that it's the most economical solution.
Not surprising, this process meets with controversy since prior authorizations can lead to treatment delays and prevent patients from getting the care they need when they need it. Additionally, for individuals with ongoing conditions, needing repeated prior authorizations can hinder their progress.4
How Long Does It Take to Get Prior Authorization?
The length of time to get prior authorization varies by state, method of prior authorization transmission, and the urgency of the service or medication.5 In most cases, prior authorization requests for medications, using ePA, get responses within 2 business days but typically within 24 hours. On the other hand, manual transmissions for healthcare services may take up to 15 business days to get a response. In urgent situations, decisions typically come within 72 hours of submission.5
How to Get Prior Authorization for Rehab
Rehab falls under the umbrella of behavioral health services and is deemed essential. Therefore, health insurance covers at least a portion of rehab.  While all plans must cover behavioral health treatment—like psychotherapy and counseling—mental and behavioral health inpatient services, and substance use disorder treatment, the specifics vary by individual plan.6
Historically, health plans required prior authorization for substance use disorder treatment, but the delay in treatment initiation places individuals at risk of continued substance use, overdose, and death. As a result—and in response to the opioid epidemic—state lawmakers removed some of the prior authorization requirements for addiction treatment.7 Check with your plan to see if prior authorization is required for addiction treatment.
What Happens If Prior Authorization is Denied?
In some cases, prior authorization is denied. You have the right to appeal your plan's denial. First, find out why the prior authorization was denied. Some common reasons for denial may include:8
The service, treatment, medication, or device was not deemed medically necessary.
The particular benefit is not covered under your plan.
The prior authorization for services comes from an out-of-network provider.
If your prior authorization is denied, you have the right to appeal the decision in 1 of 2 ways:9
You can request an external review by an independent third party, which eliminates the insurance company from having a final say.
You can ask the insurance company to perform a full and fair review of its decision. If your service or medication is urgent, they must do this in a quick and timely manner.
Finding an Addiction Treatment Program
If you or a loved one struggle with addiction, American Addiction Centers (AAC) is here to answer your questions, verify your insurance benefits, and explain your treatment options. We can also help you find out if your plan requires prior authorization and how to go about getting that if they do. Don't let that stop you from getting the help you need. Call
Insurance Coverage Survey
Rehabs That May Accept This Insurance
American Addiction Centers (AAC) owns and operates facilities at various locations nationwide to provide you or your loved one addiction and mental health care.
About The Contributor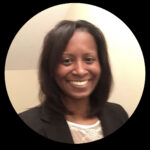 Cornesha Broadway received dual Master's degrees from both Louisiana Tech University in Health Informatics, and Tulane University in Information Syst … Read More
---