Horizon BCBS of New Jersey is In-Network with AAC
Horizon BCBS of New Jersey Insurance Coverage for Rehab
Yes. Horizon BCBS of New Jersey covers drug and alcohol rehab.
American Addiction Centers (AAC) aims to provide you with the most current and updated information on addiction insurance coverage.

Do Rehabs in New Jersey Accept Blue Cross Blue Shield?
There are many rehab facilities in New Jersey that may be able to accept Blue Cross Blue Shield (BCBS). BCBS is a nationwide insurance provider that may cover rehab for drug and alcohol addiction depending on your plan and individual needs. Blue Cross Blue Shield in New Jersey is also known as Horizon Blue Cross Blue Shield of New Jersey. Generally, Blue Cross Blue Shield may be able to cover at least some of the cost of detox, inpatient or outpatient rehab, or more long-term residential treatment programs.
From April 2020 to April 2021, there were 2,841 reported drug overdose deaths in New Jersey.1 If you or someone you love is struggling with addiction, it is important to find out what Blue Cross Blue Shield will cover for rehabilitation in New Jersey. American Addiction Center's (AAC) Sunrise House Treatment Center in Lafayette, New Jersey is a local drug and alcohol rehab that may be able to accept Horizon BCBS of New Jersey insurance.
What Addiction Treatment Does Horizon BCBS Of New Jersey Cover?
NJBCBS may be able to cover a range of substance abuse treatment programs. The level of rehab coverage will depend on your individual policy and the provider you choose. With Horizon BCBS of New Jersey you may be partially covered for:
Detoxification – A professional drug detox program, also known as medically managed withdrawal, uses medications or other therapies to manage any potentially harmful side effects a person may experience as their body rids itself of a substance.
Inpatient or Residential Treatment –  A live-in program where patients have a highly-structured environment and receive care from addiction professionals. This is highly beneficial for patients as it allows them some distance from stressors in the outside world so they can focus entirely on their sobriety.
Outpatient Rehab Treatment – Outpatient programs are less intensive than inpatient or residential programs but they still provide an appropriate treatment intensity to suit an individual's needs and treatment goals. This form of treatment does not require you to stay overnight and can take place in multiple settings.
Therapy – If you're struggling with substance use disorder or other mental health conditions, individual or group therapy sessions may be helpful to further understand the reasons why a individual may abuse substances and how they can change this behavior.
Medications – Certain medications, like suboxone, may be used to help treat patients who struggle with opioid use disorders. Suboxone may help in stabilizing patients during the detox and withdrawal process.
Does BCBS of New Jersey Cover Mental Health & Co-Occurring Disorder Treatment?
Horizon Blue Cross Blue Shield of New Jersey may cover co-occurring disorder treatment such as treatment of depression or anxiety as well as addiction treatment under Horizon Behavioral Health.2 Depending on your level of coverage, mental health treatments may at least be partially covered.
If you have a co-occurring or dual diagnosis disorder, integrated treatment is the suggested course of care as it treats a person's mental health and substance use disorder together. Sunrise House Treatment Center in New Jersey offers co-occurring or dual diagnosis treatment and Horizon BCBS of New Jersey may be able to partially cover your rehab treatment.
Not Sure if You Need Rehab?
Take our free, 5-minute substance abuse self-assessment below if you think you or someone you love might be struggling with substance abuse. The evaluation consists of 11 yes or no questions that are intended to be used as an informational tool to assess the severity and probability of a substance use disorder. The test is free, confidential, and no personal information is needed to receive the result. This assessment can be used by anyone in or outside the state of NJ.
Rehabs That May Accept Horizon BCBS of New Jersey Insurance
American Addiction Centers (AAC) owns and operates facilities at various locations nationwide to provide you or your loved one addiction and mental health care.
About The Contributor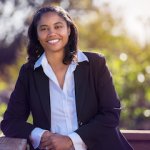 Nitara Osbourne, M.Ed., is an award-winning writer and Content Specialist at American Addiction Centers.
---