Kemper Direct Health Insurance for Drug & Alcohol Rehab
* These fields are required

Does Kemper Direct Insurance Cover Rehab?
Kemper Direct Insurance may be able to cover drug or alcohol rehab. This will depend on your plan and the level of care needed. Call one of our admissions advisors at Or fill out our verification form below, to see if Kemper or another insurance provider may be able to assist with the cost of rehab treatment.
Using Kemper Direct Insurance for Substance Abuse Treatment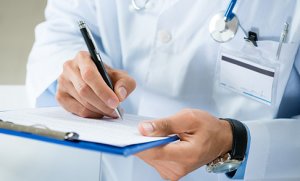 Over 22 million Americans (age 12 and older) needed treatment for a drug or alcohol abuse or dependency issue in 2012, the National Survey on Drug Use and Health (NSDUH) reported. Drug rehabilitation programs may seem expensive, and their costs may act as a barrier to treatment for many who would greatly benefit from substance abuse treatment. Kemper Direct, health insurance policies may help to defray the costs of drug rehabilitation programs or substance abuse treatment plans. Rehab for drug abuse or dependency may include medical detox services, therapy, counseling, support groups, life skills training, or recovery services. Individuals may stay on site at a substance abuse treatment center for residential treatment, or receive outpatient services.
Most Kemper health insurance policies may be used on top of a more comprehensive insurance policy, or for unexpected medical expenses such as hospitalization, accident, serious illness, or injury. Each brand or region may provide different policies and cover different things. To better understand a particular policy, a Kemper insurance agent can determine if drug rehabilitation is covered and how to use it to pay for substance abuse treatment.
The Mental Health Parity and Addiction Equality Act (MHPAEA) of 2008 requires that both mental illness and substance abuse be covered by health insurance the same way as major medical or surgical procedures are covered. Most group plans and health insurance policies will cover substance abuse treatment on some level. In some cases, it may be necessary to first see a primary doctor for a referral and then use a contracted provider for outpatient services. Authorization and medical necessity may be required as well.
Kemper Direct insurance policies may expect individuals to pay for services initially and then submit claims for covered services to be reimbursed back in lump sum amounts. Individuals covered under a Kemper insurance policy should contact their district office directly in order to submit a claim, or call the customer service department. Claims and policy information may be reviewed by logging into Kemper Benefits.
Substance abuse and drug rehabilitation centers also have highly trained staff members who help individuals enroll in programs, find funding, and use insurance benefits to help cover the costs of care. Flexible financing options may be available. Professionals can help families learn what insurance or other options may be open to them.
What is Kemper Direct Insurance?
Kemper Direct typically provides first-occurrence healthcare. Individuals may see any healthcare provider they wish, and there are no extra fees for in-network or out-of-network providers, and no deductibles to be met for certain services. That way, you will know just what you will be expected to pay for the drug rehabilitation program you have chosen.
Kemper Direct, formerly known as Unitirin, provides automobile, life, homeowners, health, and other types of insurance as a diversified insurance holding company. Property and casualty insurance options are sold and managed by independent agents, while life and health insurance is handled by both career agents working directly for Kemper and independent agents, The New York Times reports.
Health insurance falls under the Kemper Home Service Companies umbrella. Depending on your state of residence, it may be managed under one of the following names:
Mutual Savings
Reliable Life
Union National
Most states have coverage options available through one of these four Kemper Direct/Kemper health insurance products.
Kemper prides itself on customer service and personal interaction and promotes a healthy relationship between the insurance agent and the covered individual. Agents can help answer questions, enroll, add, cancel, or change personal policies as needed and as life events may dictate, and agents help individuals better understand how to get the most out of their coverage. Contacting a local district office – contact information can be found here – is the best way to set up a policy or get answers to questions about existing policies or insurance coverage.
How Kemper Direct Insurance Works
Rehabs That May Accept Kemper Direct Health Insurance
American Addiction Centers (AAC) owns and operates facilities at various locations nationwide to provide you or your loved one addiction and mental health care.
About The Contributor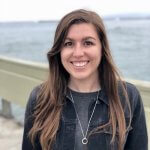 A Senior Web Content Editor for the American Addiction Centers. Sarah has worked with healthcare facilities across the country to create digital cont … Read More
---