Insurance Coverage for Outpatient Addiction Treatment
* These fields are required

Does Insurance Cover Outpatient Rehab?
Generally, yes. Many insurance carriers cover the full or partial cost of outpatient addiction treatment. Close to 10,000 rehab centers across the country offer outpatient addiction treatment, and a great deal of these treatment centers, including American Addiction Centers, accept payments from insurance companies. However, not not all insurance policies are the same and may vary in their coverage and benefits. It is a good idea to work with an insurance navigator at the treatment center you have chosen to determine the particulars of your coverage and how to make your treatment experience as affordable as possible.
How to Check Outpatient Rehab Coverage
American Addition Centers maintains a strong partnership with a large group of insurance companies at our outpatient addiction treatment programs. Call There, an admissions advisor can help you create a treatment plan and verify your insurance coverage over the phone. Alternatively, you may fill in our online insurance verification form below.
There are a multitude of rehab options available to individuals affected by substance abuse, and quite a few ways to facilitate making rehab possible, too.
In 2013, the Substance Abuse and Mental Health Services Administration reported 22.7 million people needed help for drug or alcohol abuse, and just 2.5 million of those people got that help.1 Many failed to seek help or were left without access to it due to a lack of insurance coverage.
Fortunately, this is slowly changing in the United States as more insurance companies are covering addiction treatment. Still, even those policies that offer coverage may not offer the type of coverage an individual requires. It's important to verify coverage before committing to a specific treatment plan, because insurance coverage does frequently come with limitations.
What Is Outpatient Addiction Treatment?
Outpatient treatment for addiction simply means that an individual travels to a rehab facility or clinic on a regular basis for care and then returns home afterward. Clients don't stay overnight or live at a residential facility.
Outpatient care is most frequently recommended for individuals who need to continue with family or work responsibilities outside of treatment, and it is generally only an option for those who are considered to be low-risk clients. The risk of relapse for those in outpatient care is higher, since they return home each night and do not receive the 24/7 supervision available with inpatient care. As a result, outpatient treatment is not recommended for those with severe or long-term addictions.
Outpatient treatment is offered at 9,882 rehab centers across the county, per SAMHSA.2
The typical treatment experience may include:
Support group participation
Family counseling
Routine drug and alcohol screenings
Evaluation for mental health disorders
Employment assistance
Diet and exercise education
Skills groups
Paying for Outpatient Care
Many who seek outpatient care pay for treatment costs with health insurance. This is ideal since treatment costs can run into the thousands of dollars.
Still, many in need of addiction treatment don't have health insurance. Combined data spanning from 2010 to 2013 showed that 31.4 percent of people who needed addiction treatment but didn't get it cited lack of health insurance as the reason, according to SAMHSA.
There were 10.2 million people insured through plans under the Affordable Care Act as of March 2015, the U.S. Department of Health and Human Services reports.3 All plans offered under the direction of the ACA must cover substance abuse treatment, but the specific amount covered is variable.

Deductibles tend to fall in line with the same pattern.
Coverage for outpatient care is more common than coverage for inpatient treatment, and this comes down to cost. It is more expensive to live on site and seek treatment around the clock than it is to show up five days a week for a few hours of treatment. As a result, far more treatment centers offer outpatient care than inpatient care.
Coverage options can vary a great deal from one insurance plan to the next. It's a good idea to work with an insurance navigator at the treatment center you're interested in to make sure the full scope of treatment is covered by your policy.
Outpatient treatment is a broad term, and some policies may not cover certain programs, such as holistic treatment options, exercise programs, and alternative therapies. It's also wise for individuals to reach out to their insurance companies before enrolling in treatment anywhere and ask a few vital questions, such as:
Are there any specific drug treatment services or medications that aren't covered?
How much of the bill is the insured party responsible for?
Is anything still owed on the deductible?
What duration of treatment will be covered?
Which facilities are in-network?
Sometimes Medicaid can pick up the slack as a secondary form of insurance, too, for those who qualify.
Sources
Substance Abuse and Mental Health Services Administration. (2013). Substance Use and Mental Health Estimates from the 2013 National Survey on Drug Use and Health: Overview of Findings.
Substance Abuse and Mental Health Services Administration. (2020). Locator Map.
U.S. Department of Health and Human Services. (2019). About the Affordable Care Act.
Insurance Coverage Survey
Rehabs That May Accept This Insurance
American Addiction Centers (AAC) owns and operates facilities at various locations nationwide to provide you or your loved one addiction and mental health care.
About The Contributor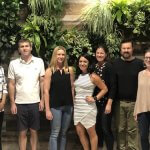 The editorial staff of American Addiction Centers is made up of credentialed clinical reviewers with hands-on experience in or expert knowledge of ad … Read More
---