How to Pay for Drug Rehab With Oxford Health Insurance
* These fields are required

I have Oxford Health Insurance. Will my substance abuse treatment be covered?
Oxford covers mental health and addiction treatment, but coverage varies based on the individual plan you have. American Addiction Centers is in-network with many insurance companies, offering patient the help they need to recover from their substance addiction.
Which Types of Addiction Treatment Are Covered by Oxford Health Insurance?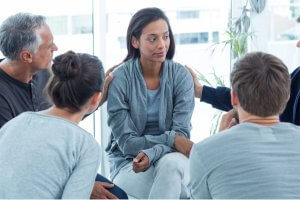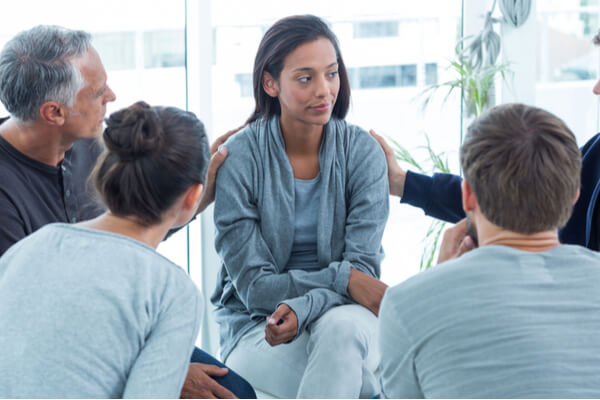 The individual types of treatment that Oxford covers, as well as the level of coverage, depends on your specific insurance plan.
Forms of rehab that may be covered by Oxford include:
Inpatient or residential treatment, this type of treatment takes place in a hospital or freestanding facility. Generally, you temporarily live at the facility under 24/7 supervision and engage in group and individual therapy. Programs offer medical care and include varying levels of amenities. These programs can range from a few weeks to several months, but most are 1 to 3 months.
Partial hospitalization program (PHP), these programs may be closely connected to a hospital rehab program. They will require several hours of treatment during the day but do not require overnight stays. PHPs meet up to 5 days per week, and some require daily attendance. They are very similar to inpatient rehab, except for your sleeping arrangements, since you can go home in the evening.
Intensive outpatient (IOP) treatment, like PHPs, these programs do not require you to stay overnight. However, you attend treatment on regular basis for up to several hours per day. IOP programs provide counseling and therapy for about 2 to 3 hours per day, 2 to 4 days per week.
Outpatient treatment,  standard outpatient programs usually consist of 1 or 2 visits per week, without overnight stays. During outpatient rehab, you work with a counselor in one-on-one sessions or in a group setting. This treatment may follow time spent in residential rehab, partial hospitalization, or an IOP program.
Your Oxford Health plan may limit the number of days or sessions that you can spend in care. Some plans also have maximum total amounts that will be covered.
The type and level of care that is right for you may be much different than what is best for someone else. Some of the factors considered when connecting people to appropriate treatment include:2
Need for withdrawal management.
Mental and physical health status.
Willingness to commit to treatment.
Potential for relapse.
Conditions at home.
Some substances, such as alcohol or benzodiazepines, may require a supervised medical detox to ensure safety. Abruptly quitting them after prolonged use may trigger dangerous seizures during withdrawal.3 Situations like this generally require inpatient detox and administration of certain medications to lower the risk of potentially dangerous complications in the early treatment stages.
Will My Addiction Treatment Be Covered by Oxford Health Insurance?
Oxford Health plans cover most major types of addiction.
Most plans cover treatment for addiction to the following substances (though this is not an exhaustive list):
How Much Will I Pay Out of Pocket?
The amount of out-of-pocket expenses you will pay for drug or alcohol rehab depends largely on your plan.
Many services, especially substance abuse treatment and mental health services, require preauthorization prior to receiving treatment. Preauthorization is when your insurance company approves coverage for your treatment based on an assessment of whether your care is medically necessary. Although preauthorization may not be required for routine outpatient treatment, most plans require preauthorization for inpatient treatment, partial hospitalization, and intensive outpatient care.
In addition, your Oxford Health policy may have a set deductible and defined copays or coinsurance levels for behavioral health care. Deductibles are the amount of money that you must pay for healthcare costs prior to your insurance coverage picking up the bill. A copay is a predetermined amount that you pay for a covered healthcare service. Coinsurance is a percentage of the cost of a covered service that you pay.
Most plans have an out-of-pocket maximum cost applied. This means that your insurance will cover costs for your treatment after you meet the out-of-pocket maximum amount. This figure, as well as the total copay, coinsurance, and deductible, varies for each plan.
What Does Oxford Health Insurance Specifically Pay For?
The coverage you receive and the actual services covered will vary based on your plan. Most Oxford health plans cover services such as:
Assessments.
Dual diagnosis treatment for co-occurring disorders.
Medications used in treatment or prescribed for use at home.
Room and board and meals.
What if My Provider Is Out of Network?
Most Oxford Health plans will recommend that you receive treatment from an in-network provider.
Most Oxford Health plans will recommend that you receive treatment from an in-network provider. If you don't choose a rehab center that is within your insurance provider's network, you may have to pay the maximum out-of-pocket costs.
In-network providers are those that have made an agreement with your insurance provider to offer services at a certain rate. Out-of-network providers have not arranged a contract with Oxford, and therefore your treatment may not be covered or the total amount covered may be significantly less.
If you absolutely feel the need to seek treatment at an out-of-network provider, consider speaking to the provider about other payment options such as:
A sliding scale fee, which adjusts the cost of treatment based on your ability to pay.
A payment plan, which allows you to pay off the cost of treatment over time. Some programs will allow patients up to 6 months or more to pay for treatment services.
Verify Your Insurance
Call AAC today at There, we can verify your Oxford Health benefits and see if you are covered. Once your benefits have been verified, we can help you understand what your insurance will cover. This will also help us connect you with a treatment program most suited to your situation and needs.
About Oxford Health Insurance
Founded in 1984, Oxford Health provides health benefits plans to members in New York, New Jersey, and Connecticut.1 The company offers large group, small group, individual, and Medicare plans that include health maintenance organization (HMO), exclusive provider organization (EPO), point-of-service (POS), preferred provider (PPO), and indemnity.1
Insurance Coverage Survey
Rehabs That May Accept This Insurance
American Addiction Centers (AAC) owns and operates facilities at various locations nationwide to provide you or your loved one addiction and mental health care.