UMR is In-Network with AAC
UMR Insurance Coverage for Drug and Alcohol Rehab
Yes. UMR covers drug and alcohol rehab.
American Addiction Centers (AAC) aims to provide you with the most current and updated information on addiction insurance coverage.
* These fields are required

UMR is a third-party administrator (TPA) in contract with employers  to provide healthcare solutions through United Healthcare (and other providers).1 
Does UMR Insurance Cover Rehab Treatment?
Because UMR is not an insurance company but instead a TPA, it does not provide coverage for drug and alcohol rehab treatment directly.1 However, UMR partners with UnitedHealthcare and other providers to expand the variety of mental health options available to clients, including rehab for drug and alcohol use. Members should check their specific plan to see what coverage is available.
UMR specializes in providing administrative services for healthcare plans, including claims processing, member services, and provider network management.2 It works with employer groups to design and administer healthcare plans that meet the specific needs of their employees. Specifically, UMR specializes in care management (i.e., disease and case management), wellness programs, claims recovery management, and pharmacy benefits administration.3 
UMR has a large network of healthcare providers, including mental and behavioral health providers. UMR works with more than 150 preferred provider organizations (PPO) and physician hospital organization (PHO) networks, including UnitedHealthcare's national networks.3
Types of Rehab Covered by UMR Insurance
UMR's partnership with UnitedHealthcare gives you access to plans that may cover various types of drug and alcohol rehab treatment. However every individual's insurance policy varies in terms of services covered and for how long. Under the Affordable Care Act (ACA), the federal government requires health insurance providers to cover substance use disorder treatment and other behavioral and mental health treatment just as they cover other medical and surgical procedures.4 These covered treatment options may include:5
Members can use the UMR website to find providers in their network who offer these services.
What Length of Treatment Does UMR Cover?
The duration of drug and alcohol rehab treatment covered by your UnitedHealthcare plan that works in conjunction with UMR's TPA services varies depending on your specific policy details.
Really, the focus should be on how long you need treatment, not necessarily how long you may be covered. Addiction is a chronic disease that can be managed with proper treatment.5
According to the National Institute on Drug Abuse (NIDA), the length of time a person spends in drug and alcohol rehab treatment can vary based on the person's needs and the type of treatment they are receiving.5
UMR Mental Health Coverage
As a third-party administrator for UnitedHealthcare, UMR does not offer health insurance coverage for mental health disorders. Coverage for such conditions is determined by your health insurance plan through UnitedHealthcare.
Researchers estimate that 7.7 million adults in the United States have co-occurring substance use and mental health disorders.6 Simultaneous treatment that addresses both disorders at the same time delivers the best outcomes and is provided for under the ACA requirements.7
How to Pay for What UMR Won't Cover
While insurance typically covers some (if not all) of the costs associated with a treatment plan for drug or alcohol addiction, there are options available to help pay for anything insurance won't, including:
Financing. Some treatment facilities may offer financing options, such as payment plans, to cover the cost of treatment. This may involve taking out a loan or setting up a payment plan with the facility.
Self-payment. Paying for treatment privately or out of pocket is an option. This may involve using personal savings or assets, or having a friend or family member cover the cost of treatment.
Sliding scale fees. Some treatment facilities offer a sliding scale payment option based on an individual's income and ability to pay.
Grants and scholarships. Some organizations and foundations offer grants and scholarships to individuals seeking treatment for mental health or substance use disorders.
Payment options and availability may vary depending on the treatment facility and the person's specific circumstances.
How to Verify Your UMR Insurance Coverage for Rehab
If you have UMR benefits and want to verify your coverage for rehab, you should:
Contact UMR. Call the customer service number on the back of your insurance card to verify your coverage for rehab. Ask about coverage for specific types of treatment, the length of stay, and any out-of-pocket costs for which you may be responsible.
Check UMR's provider network. Visit the UMR website to find a list of in-network rehab doctors, hospitals, or healthcare providers. This can help you find a facility that is covered by your insurance.
Contact American Addiction Centers (AAC). If you're struggling to verify your UMR benefits , contact AAC for assistance. We have experience working with TPAs like UMR, as well as with health insurance plans from a variety of providers. We can help you navigate the process.
Remember, verifying your insurance coverage is an important step in the rehab process. It can help you avoid unexpected costs and ensure that you receive the treatment you need.
How do UMR Benefits Work?
As a third-party administrator, UMR works with healthcare companies to provide members with benefits and services. While each plan is different, coverage under UMR—regardless of the plan—generally includes:8
Worldwide emergency coverage.
A wide range of prescription medications.
Preventative care, which is 100% covered when received in the UnitedHealthcare Choice Plus network.
Under the preferred provider organization (PPO) plan, members can choose any doctor, but if they choose a healthcare provider or facility in the UnitedHealthcare Choice Plus Provider network, they can save a lot of money. As part of the PPO, benefits include:8
Seeing specialists without referrals.
Avoiding having to fill out claims forms.
Savings of up to 30% on healthcare costs.
A huge database of in-network doctors.
What is UMR Insurance?
As a third-party administrator, UMR partners with UnitedHealthcare's Options network (and other local, regional, and national health insurance companies) to offer healthcare solutions that includes the administration of medical, dental, vision, and disability health plans.1,3 This allows members to use the UMR website to find healthcare providers, check the status of their claims, and access resources to help them manage their healthcare benefits.3
Members can use their UMR-managed health plan to help cover medical expenses such as doctor visits, hospital stays, prescription drugs, and preventative care services.3 The specifics of coverage and benefits offered vary depending on the specific plan chosen by the member or the employer group.
Insurance Coverage Survey
Rehabs That May Accept UMR Insurance
American Addiction Centers (AAC) owns and operates facilities at various locations nationwide to provide you or your loved one addiction and mental health care.
About The Contributor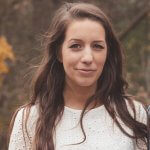 Jillian English received her undergraduate degree from the University of Minnesota, Twin Cities, where she studied communications. Since graduating, … Read More
---