According to the National Institute on Drug Abuse (NIDA), prescription medication abuse remains a major concern in the United States, and one of the major categories of prescription medications that are abused includes opiate drugs. Most people are familiar with many of these drugs, including Vicodin, OxyContin, morphine, heroin, codeine, etc.
All of the opiate medications that are approved for medicinal purposes are controlled substances, and several illicit opiate drugs, such as heroin, are also listed as controlled substances by the DEA. There are several new opiate drugs that have been released on the market that have generated controversy, and there are also new illicit opiate drugs.
Fentanyl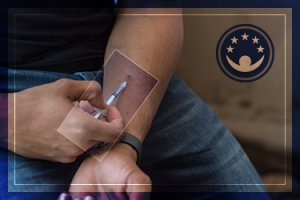 Fentanyl
is a synthetic opioid that is extremely potent and has a rapid onset of action. It is many times more potent than powerful opiate drugs like morphine. The amount of the drug that can cause serious overdose effects is relatively small compared to most other opiate drugs. The drug is classified as a Schedule II controlled substance by the DEA, meaning that even though it does have medicinal uses, it is extremely prone to abuse and will most likely produce physical dependence in people who use or abuse it for significant lengths of time.
Fentanyl is marketed under numerous trade names, including Duragesic and Actiq.  It is not a new drug as it was first developed in the 1960s, but it is still receiving quite a bit of publicity as a drug of concern. The drug is notorious for its potential fatal effects, particularly when heroin users use heroin that is laced with fentanyl.
Fentanyl has received significant media attention regarding numerous cases of individuals who overdosed on the drug when it was taken as counterfeit versions of the benzodiazepine Xanax or other opiate drugs. Often, these counterfeit drugs are manufactured overseas, and there are no regulations regarding their potency or even the ingredients that are put in them. Many times, these counterfeit drugs do not contain the actual ingredients they are reported to contain.
This recent publicity highlights the dangers of buying prescription medications on the street, especially prescription medications that do not have recognized trade names associated with them. For example, an individual who is selling "generic Xanax" on the street is most likely selling a drug that was not produced in a professional and qualified laboratory according to government regulations that dictate their manufacture. Individuals who use counterfeit drugs or who mix fentanyl with other drugs are extreme risk for serious overdose effects.
Zohydro and Hysingla
Tapentadol
Tapentadol
(brand names: Nucynta and Palexia) is an opioid medication that has a similar mechanism of action to the opiate drug tramadol, but it is a more effective pain-relieving drug. Tapentadol can be taken as immediate-release version or in an extended-release version.
Tapentadol is considered to be a milder opiate drug than hydrocodone or oxycodone, and it has a side effect profile that is not as severe as these other drugs. For example, tapentadol use was associated with far fewer gastrointestinal effects, such as nausea and constipation, during its clinical trials than is observed with many other opiate drugs, but its pain-relieving properties were judged to be equivalent to drugs containing hydrocodone or oxycodone.
Conclusions
New forms of opiate drugs, both legally manufactured and illicit forms of opiate drugs, are continually made available for medicinal or recreational use. Many of the new opiate medications being approved for use in the treatment of pain are now being produced with abuse-deterrent technology in an effort to cut down on their misuse and abuse; however, drug abusers are a resourceful group, and it remains to be seen if abuse-deterrent technology is actually abuse-resistant. Even the FDA admits that no drug can be 100 percent abuse-resistant; even with new abuse-deterrent technology, these drugs remain classified by the DEA as drugs that have a high potential for abuse.
The number of recent fatalities associated with illicit opiates and counterfeit opiates is an important reminder that individuals should not obtain drugs on the street. The potential to buy a counterfeit drug that contains a seriously potent substance or amounts of a substance that can be potentially fatal is high when individuals illicitly purchase drugs from illegal sources.
Explore:
What Are Opiates? What Is Their Addiction Potential?