What kind of questions do you need to ask to find the right drug rehab for you?
There are more than 14,500 specialized drug rehab centers in the United States alone. Families searching for care for someone in need have plenty of options, but they will need to ask in-depth questions about the facility's focus, treatment options, accreditation, and cost in order to make an informed choice. Understanding treatment options and interviewing providers can be time-consuming, but the work could help the family settle on the right provider, at the right price, for a person in need.
I
n a study of addiction habits all around the world, published in the online journal
PLOS Medicine,
the United States took the top spot in terms of the use of illicit drugs like cocaine. In this country, both the use and abuse of substances are widespread. As a result, there are hundreds of drug and alcohol rehab centers people can utilize when their use spins out of control and develops into an addiction.The
National Institute on Drug Abuse
(NIDA) reports that there are more than 14,500 specialized drug rehab centers in the United States. There are many other providers in private practice that offer help to people with addictions. Nonprofit support groups are available, too, that can assist people who do not want to get formal professional help.
If you are searching for a drug rehab center for yourself or for someone you love, this is all wonderful news. It is clear that you have options available, and there is bound to be a provider out there that can assist you or your family with the addiction problems you face. But which option should you choose? And more importantly, how can you be sure that the option you do choose is the right one?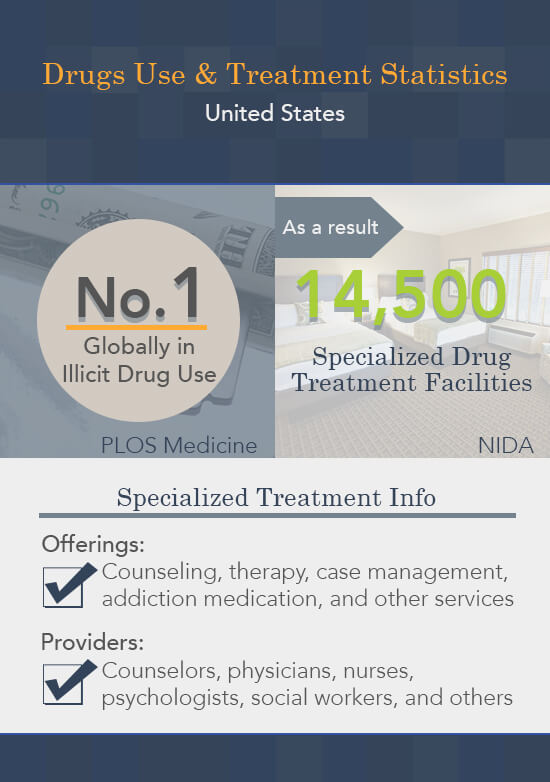 ---
This guide can help. Here, we will detail the options open to you, along with important questions you can ask before you settle on a specific provider.
---