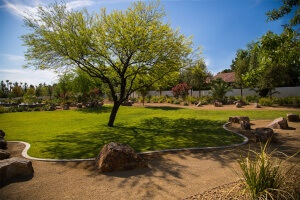 Again, it is important to remember that a hard definition of experiential therapy would include many traditional types of therapy, such as Gestalt therapy, client-centered therapy, and even certain applications of Cognitive Behavioral Therapy and dynamic therapy. In these therapies, individuals directly experience their emotions, and the focus is on the experience, understanding, and reconceptualizing of one's emotions and how they affect one's behavior. Many of the descriptions of experiential therapy define more recent therapeutic approaches that involve specific types of personal interactions with people or animals, reflections of artistic works, or the creation of art. Some of these are:
Certain types of expressive therapies:

Drama therapy or psychodrama: These approaches use drama or theater to help individuals achieve therapeutic goals. These can include acting out one's own personal story or interacting with others in a form of drama.
Music therapy: This involves any number of techniques using music to instill positive changes in behavior.
Art therapy: Images or creative artistic processes, such as painting or sculpting, are used to develop awareness and reduce negative experiences.
Play therapy: Therapeutic play is used to resolve psychological difficulties.
Poetry therapy: This involves the use of literature or poetry to achieve personal growth.

Animal-assisted therapies involve the use of animals in the therapeutic process, such as equine therapy (caring for horses), the use of dogs in actual therapy sessions, and other forms of caring for the needs of animals as actual therapeutic interventions.
Adventure therapies occur when there is active participation in events, such as cooperative games, wilderness or outdoor expeditions, zip line or rope courses, etc.