Fighting the Good Fight: How to Navigate Common Relapse Triggers in Early Recovery
For many people new to sobriety, the first few days, weeks, and months can be a challenging and delicate time. Relapse is common, especially in the beginning, and it's okay if you stumble—the important thing is not to let a slip derail your progress or keep you from trying again. It also helps to arm yourself with knowledge about common relapse triggers so you can do your best to avoid them and reduce your risk of picking up a drink or a drug. Below are some triggers that often lead people to relapse, along with tips for avoiding or getting through them.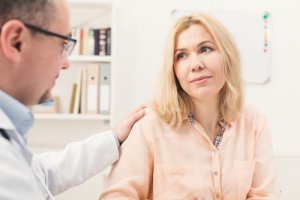 People, Places, and Things
If you go to AA meetings, you may have heard people talk about staying away from people, places, and things. Essentially, this means keeping your distance from things in your life that are closely tied to your addiction. This could be people you used to drink or use with (such as an old friend or ex-partner), places you used to go to get drunk or high (such as a bar or restaurant), or things that remind you of drinking or using (such as a specific type of food or keeping alcohol in your house for guests). You don't necessarily have to worry about giving these things up forever—applying 24-hour rule can be very helpful here. But just for today, keeping your distance from these potential triggers ca help increase your odds of staying sober.
H.A.L.T.
Another trigger frequently discussed in AA is H.A.L.T., which stands for hungry, angry, lonely, tired. The idea is that oftentimes, when we find ourselves craving a drink or a drug, one of those four feelings (or a combination of them) is behind it. The next time you feel an overwhelming urge to use, take a moment to consider if you may be hungry, angry, lonely, or tired. Fix a quick snack, calm down with a workout or a bath, call a friend, or take a nap. Chances are, you'll find it easier to resist your craving if you've identified and addressed one or more of these feelings.
Stress
This is a tough one. Stress and addiction are closely linked, and as it's nearly impossible to avoid stress completely in life. But what you can do is develop a set of coping skills to help you manage the discomfort so you come out sober on the other side. Mindfulness meditation, for example, has been proven to help reduce stress and anxiety. Attending a support group or speaking with a therapist about your feelings can also help you feel less overwhelmed. In my own experience, I've found stress to be most triggering when I feel completely unprepared for it. While I can't always predict when a stressful situation is going to pop up, I can make the feelings more manageable—and minimize my desire for a drink—by relying on one of the many coping skills I keep in my proverbial recovery tool box.