BCBS Alabama Insurance Coverage for Drug & Alcohol Rehab Treatment
Yes, Blue Cross Blue Shield of Alabama may be able to cover the cost of rehab treatment.
* These fields are required

Does Blue Cross Blue Shield of Alabama Cover Rehab?
BlueCross BlueShield (BCBS) of Alabama may be able to cover all or at least part of the cost of drug and alcohol rehab. This will depend on your plan details and the level of care you need. In 2018, Alabama was ranked as one of the worst states for substance abuse.1
If you live in the State of Alabama and have BCBS health insurance, it is important to seek treatment for an addiction problem. American Addiction Centers (AAC) and many other treatment facilities accept BCBS. Before you enter into any rehab program, it's always best to check with BCBS about what they will and will not cover.
What Rehab Programs Do BCBS Alabama Cover?
Depending on your plan, BCBS of Alabama may cover at least part of the cost of:
Attending any addiction rehab program may require you to travel outside of Alabama. This shouldn't stop you from seeking treatment, as your recovery from substance abuse is a priority.
Does Blue Cross Blue Shield of Alabama Cover Mental health & Co-Occurring Disorder Treatment?
Co-occurring disorder treatment such as treatment of depression or anxiety as well as addiction treatment may be covered under mental or behavioral health services. Depending on your level of coverage, mental health treatments may at least be partially covered. Co-occurring disorder may sometimes be referred to as dual diagnosis and it is when a person is struggling with a substance abuse problem as well as a mental health disorder.
There are many rehabs in Alabama that deal with co-occurring and dual diagnosis disorder and they work to address each patients unique needs.
Not Sure If You Need Rehab?
Take our free, 5-minute substance abuse self-assessment below if you think you or someone you love might be struggling with substance abuse. The evaluation consists of 11 yes or no questions that are intended to be used as an informational tool to assess the severity and probability of a substance use disorder. The test is free, confidential, and no personal information is needed to receive the result. This assessment is for anyone and can be used if you are in or out of the state of Alabama.
Our Treatment Centers
About BCBS Alabama
Blue Cross Blue Shield (BCBS) is a nationwide insurance provider that may cover rehab for drug and alcohol addiction depending on your plan and individual needs. BCBS Alabama, headquartered in Birmingham, Alabama, is the largest provider of healthcare benefits in Alabama covering over 2.8 million people.² BCBS Alabama offers individual, family, Medicare, and Account-Based Plans, as well as Federal Employee Program (FEP) plans.
Rehabs That May Accept This Insurance
American Addiction Centers (AAC) owns and operates facilities at various locations nationwide to provide you or your loved one addiction and mental health care.
About The Contributor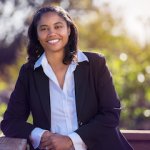 Nitara Osbourne, M.Ed., is an award-winning writer and Content Specialist at American Addiction Centers.
---