BCBS of Kansas Insurance Coverage for Drug & Alcohol Rehab Treatment
* These fields are required

Does BlueCross BlueShield of Kansas Cover Rehab?
BlueCross and BlueShield of Kansas (BCBSKS) may be able to cover all or at least part of the cost of drug and alcohol rehab treatment. This will depend on your plan details and the level of care you need. Even if you have insurance coverage in Kansas, you may still be covered to attend rehab in another state.
In Kansas from April 2020 to April 2021, there were 551 reported drug overdose deaths.1 If you're battling an addiction, it is important that you find substance abuse treatment. Finding out your BCBS of Kansas rehab coverage will help you to seek treatment and begin your journey to sobriety.
What Addiction Treatment Does BlueCross BlueShield of Kansas Cover?
BlueCross BlueShield of Kansas may be able to cover substance use disorder treatment. Marketplace plans under the ACA refers to substance abuse as one of the essential health benefits and can help with the cost of treatment if purchased through the marketplace. Depending on your plan, BCBSKS insurance may cover at least part of the cost of:
You may be required to travel outside of Kansas to receive the best possible drug and alcohol rehab treatment for you. Don't let this stop you from getting the help and support you need.
Does BCBS of Kansas Cover Co-Occurring Disorder Treatment?
Co-occurring disorder treatment such as treatment of depression or anxiety as well as addiction treatment may be covered under mental or behavioral health services. Depending on your level of coverage with BCBS of Kansas, mental health treatments may at least be partially covered. If you have a co-occurring or dual diagnosis disorder, there are a range of individualized rehabs and treatment options available to you. They will focus on your individual needs and diagnoses to ensure your sobriety and mental health is managed.
If you have BlueCross BlueShield of Kansas, check what you will and will not be covered for when receiving treatment for a co-occurring or dual diagnosis disorder.
Our Treatment Centers Near You
About BCBS of Kansas
Blue Cross Blue Shield (BCBS) is a nationwide insurance provider that may cover rehab for drug and alcohol addiction depending on your plan and individual needs. BCBS of Kansas is an independent licensee of the BCBS Association. BCBS Kansas began in 1942 and has grown to serve 925,000 Kansans.2 BCBSKS offers individual, family, as well as Medicare plans and employer plans. These may include PPO, POS and HMO plans that vary on the out-of-pocket costs, deductibles, premiums, and other variables.3
Rehabs That May Accept Blue Cross Blue Shield of Kansas Insurance
American Addiction Centers (AAC) owns and operates facilities at various locations nationwide to provide you or your loved one addiction and mental health care.
About The Contributor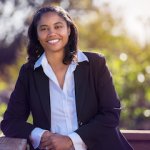 Nitara Osbourne, M.Ed., is an award-winning writer and Content Specialist at American Addiction Centers.
---