BCBS of Michigan Insurance Coverage for Drug & Alcohol Rehab
Yes, Blue Cross Blue Shield of Michigan may be able to cover the cost of rehab treatment.
* These fields are required

Does Michigan BlueCross BlueShield Cover Rehab?
Michigan BlueCross BlueShield may be able to cover all or at least part of the cost of drug or alcohol rehab treatment. This will depend on your plan details and the level of care you need. Even if you have insurance coverage in Michigan, you may still be covered to attend rehab in another state.
From April 2020 to April 2021, there were 2,892 reported drug overdose deaths in Michigan.1 If you are battling with an addiction problem, it is important to find substance abuse treatment. Finding out what Blue Cross Blue Shield of Michigan will and will not cover for rehab treatment can give you or your loved one peace of mind while you are in recovery.
What Addiction Treatment Does BlueCross BlueShield of Michigan Cover?
BCBS of Michigan may be able to cover substance use disorder services as they are part of behavioral health coverage. Depending on your plan, BlueCross BlueShield of Michigan may cover at least part of the cost of:
Detox – To get rid of harmful substances in your body, a person may undergo a medical detox to help with the withdrawal process and prevent potentially harmful side effects.
Inpatient or Residential Rehab – A patient will stay at the treatment facility 24/7 and receive care from addiction specialists. This allows a patient to focus entirely on their sobriety in a supportive and structured environment.
Outpatient Rehab Treatment – In an outpatient program, patients are able to live at home and receive treatment or therapy for a certain number of hours per week. Treatment will take place in different settings, such as a rehab center or hospital, and level of intensity will vary depending on the individual's needs.
Medications – When a patient receives drug or alcohol addiction treatment, medications may be used to help reduce cravings of a specific substance and limit possible side effects.
It is important to find a rehab program that is right for you. In some cases, this may require you to leave Michigan but this should not stop you from getting the addiction treatment you need.
Does Michigan BCBS Cover Mental Health & Co-Occurring Disorder Treatment?
Co-occurring disorder treatment such as treatment of depression or anxiety as well as addiction treatment may be covered under mental or behavioral health services. Depending on your level of coverage, mental health treatments may at least be partially covered. Co-occurring disorder or dual diagnosis is common and there are many rehab facilities that work to help individuals reduce their substance use and manage the symptoms of their mental health issues.
If you have BlueCross BlueShield of Michigan, check your plan to see the level of coverage you have for co-occurring or dual diagnosis treatment.
Our Treatment Centers
About BCBS of Michigan
Blue Cross Blue Shield (BCBS) is a nationwide insurance provider that may cover rehab for drug and alcohol addiction depending on your plan and individual needs. Michigan BCBS started as the Michigan Society for Group Hospitalization in 1938. This group and the Michigan Medical Service changed their names to Michigan Blue Cross and Michigan Blue Shield and these two merged in 1975 to become Blue Cross Blue Shield of Michigan.2 Today, BCBS of Michigan serves 4.5 million in Michigan and has a network of over 152 hospitals and 33,000 doctors.3 BCBS of Michigan offers individual, family, as well as Medicaid and Medicare plans. These may include PPO and HMO plans.2 Plans may vary on the out-of-pocket costs, deductibles, premiums, and other variables.
Sources
Centers for Disease Control and Prevention. Drug Overdose Data. (subject to ongoing updates).
Blue Cross Blue Shield Blue Care Network of Michigan. Our History.
Blue Cross Blue Shield Blue Care Network of Michigan. Fast Facts.
Insurance Coverage Survey
Rehabs That May Accept Blue Cross Blue Shield of Michigan Insurance
American Addiction Centers (AAC) owns and operates facilities at various locations nationwide to provide you or your loved one addiction and mental health care.
About The Contributor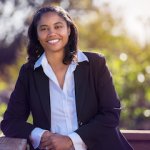 Nitara Osbourne, M.Ed., is an award-winning writer and Content Specialist at American Addiction Centers.
---