Luxury Rehabs That Take Insurance: Paying for Luxury Rehab
* These fields are required

Deciding to seek help for substance use disorder is the first decision you make on your road to recovery. The second includes choosing a facility based on a number of factors, such as the types of care provided, whether they accept your insurance, and the amenities they offer.
For some, beyond the high-quality, evidence-based addiction treatment, special amenities—such as private accommodations, gourmet food, massages, and personal fitness trainers—might be appealing perks. Luckily, you don't have to have a star on Hollywood's Walk of Fame to seek treatment at one of these luxury rehab facilities.
What Is Luxury Rehab?
Like other treatment facilities, luxury rehabs provide high-quality, evidence-based addiction treatment services, which are personalized but may include medical detox, behavioral therapies, and pharmacotherapy.1 In addition, luxury rehabs offer additional amenities.
Exclusive amenities may include horseback riding, art therapy, room service, yoga, meditation, and spa treatments. Many luxury rehabs are also located in secluded areas surrounded by natural elements like beaches or mountains to promote a calming environment for recovery.
While luxury rehab facilities tend to cost more, the amenities and location may help support an individual's recovery. Beyond the amenities, these facilities often promote a lower staff-to-patient ratio and holistic healing, which may include yoga, meditation, and acupuncture services to treat an individual's mind, body, and spirit.
Does Insurance Cover Luxury Rehab?
Coverage for luxury rehab varies. The amount your insurance covers for rehab depends on your specific plan.
While the Mental Health Parity and Addiction Equity Act (MHPAEA) requires insurers to cover substance use disorder treatments the same way they cover other medical services, and the Affordable Care Act (ACA) made behavioral and mental health essential benefits, insurance plans often limit the amount of spending on any healthcare service, including treatment for substance use.2
With most insurance plans, you have a deductible, a certain amount of money you'll spend out-of-pocket before your insurance begins to cover costs.3 Additionally, you may need to find a provider in your insurer's network. In-network providers include healthcare professionals and facilities contracted through your insurance to provide healthcare services.3
Furthermore, insurance companies may only cover services deemed medically necessary.4 Therefore, services such as medical detox, co-occurring disorder treatment, and behavioral therapies are often covered.5 Massages, personal training sessions, and gourmet meals, on the other hand, are usually not.
To find out what costs your insurance provider covers and those that you will be responsible for, call the number on the back of your insurance card or contact the treatment facility you're interested in attending to verify your insurance.
Are There Luxury Rehabs That Accept Medicaid?
Private rehabs, including luxury treatment centers, are typically much more expensive than traditional rehab options. According to the Substance Abuse and Mental Health Services Administration (SAMHSA), in 2020, private, for-profit rehabs were less likely to accept Medicaid insurance coverage, while private, nonprofit rehabs were more likely to accept Medicaid.6
Paying for Luxury Rehab Without Insurance
If you find a luxury rehab that feels like the best fit for you and your needs but it doesn't take your insurance, in most cases, you have options to pay. Some common ways to pay for treatment without insurance include:
Payment plans. It never hurts to ask about different options for payment. Some rehabs offer sliding scale payment schedules, so what you pay depends on your income. There may also be the possibility to pay a monthly fee instead of paying all costs upfront.
Loans and financing. You can apply for bank loans or assistance from lenders that specialize in funding substance use treatment. Another option: Ask a friend or family member to loan you the money.
Fundraising. Using fundraising websites allows you to ask friends and family for money you don't have to pay back.
Scholarships. Some facilities offer scholarships, which help bridge the gap between what you can afford and the cost of the treatment.
How to Find a Luxury Rehab Near Me
Luxury treatment centers exist nationwide. American Addiction Centers (AAC) offer access to some of the best luxury facilities in the United States. Our luxury rehab centers provide serene environments, top-notch amenities, and alternative therapies.
If you or a loved one are ready to seek help for addiction, we're here to help you find a treatment option that meets your needs. Our compassionate team of experienced Admissions Navigators (many of whom are in recovery themselves) is available 24/7 via our confidential helpline. Let them help you understand your options, verify your insurance coverage, and get you started on your path to recovery. Call
Insurance Coverage Survey
Rehabs That May Accept This Insurance
American Addiction Centers (AAC) owns and operates facilities at various locations nationwide to provide you or your loved one addiction and mental health care.
About The Contributor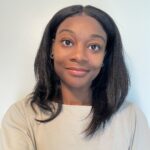 Mariah Bourne received her Masters of Arts in Community Social Psychology from the University of Massachusetts Lowell. At an early age, she recognize … Read More
---