Evernorth is In-Network with AAC
Evernorth Insurance Coverage for Drug and Alcohol Rehab
Yes. Evernorth covers drug and alcohol rehab.
American Addiction Centers (AAC) aims to provide you with the most current and updated information on addiction insurance coverage.
* These fields are required

Does Evernorth Insurance Cover Drug and Alcohol Rehab?
Yes, Evernorth insurance may cover at least part of many drug and alcohol treatment services. Your level of coverage depends on several factors, including your location, services you need, and your specific Evernorth plan.
Many Evernorth plans offered through employers provide coverage for mental health and substance use treatment. Based on your employer-sponsored health plan, you could receive access to a wide array of behavioral health, mental health, and substance use care options—all covered under your insurance.4
Most American Addiction Centers (AAC) facilities are available in the Evernorth insurance network. Reach out to AAC directly to learn more about which facilities are covered by your specific plan. Call
What Does Evernorth Insurance Cover?
Evernorth focuses on evidence-based solutions and covers common behavioral health and addiction treatments, like inpatient rehab, outpatient rehab, behavioral therapies, and addiction aftercare.
Depending on your specific Evernorth insurance plan, your coverage may include mental health and addiction treatment services such as:5
Medical detoxification. When a person stops using drugs or alcohol, their body must eliminate harmful substances. Medically managed detox allows this to happen under the supervision of a healthcare provider, who can keep the individual safe and as comfortable as possible, using interventions such as certain medications to help manage withdrawal symptoms and stop cravings.
Inpatient or residential treatment. Inpatient and residential rehab provide a safe space for recovery for those struggling with severe addiction. Individuals remain at the facility for the duration of treatment, which may include individual and group counseling, behavioral therapies, education, and more.
Outpatient programs. People with mild to moderate addictions may initially seek outpatient treatment. In outpatient programs, individuals continue living at home or in a sober living environment while receiving the exact or very similar treatment provided in the inpatient rehabs.
Partial hospitalization programs (PHP). PHPs, or day treatment programs, require individuals to attend daily treatment for multiple hours before returning home or to a sober living environment at the end of each day. These facilities are like inpatient programs.
Intensive outpatient programs (IOP). IOPs are rigorous outpatient programs that require you to visit your treatment center a certain number of times each week while still living at home or in a sober living facility.
Behavioral therapies. Behavioral therapy helps individuals change their thoughts, emotions, and behaviors toward substance use and teaches them healthy coping skills. Behavioral interventions like cognitive-behavioral therapy (CBT), motivational therapies, group therapy, and family therapy are often used during addiction treatment.
Coverage for each service depends on the specific terms of your plan and whether the treatment is deemed clinically appropriate for you based on the generally accepted standards of healthcare.5
How to Check Your Evernorth Insurance Coverage
If you want to learn more about what your specific Evernorth insurance plan covers, AAC is here to help. Reach out to us by phone to speak to one of our compassionate Admissions Navigators, who can check your benefits. Alternatively, you can fill out our online form (at the top of this page) to verify your benefits, or you can call the number on the back of your insurance card to get help understanding your specific benefits.
AAC offers access to some of the best treatment facilities in the nation. Depending on your specific plan, you could receive coverage for treatment in one of our facilities that is in network with Evernorth, including:
If you're ready to start your journey to recovery, AAC is here to provide the resources and information you need to start.
How Does Evernorth Insurance Work?
When considering access to coverage for treatment, you should follow the requirements of your specific plan to schedule and receive assistance. For instance, Evernorth requires members to meet certain medical necessity criteria.5 The utilization management team evaluates your eligibility for coverage based on different factors—such as the terms of your plan, the treatment facility where you wish to receive care, and the appropriateness of the service based on standard guidelines.6
Each service has different criteria, and you'll need to get preauthorization for many of them including:6
Admissions to hospitals or facilities that are not emergencies.
Excluded services or those with limited coverage.
Some outpatient services and medications.
With Evernorth, copays and deductibles vary, as do out-of-pocket costs for different services, which are dependent to your specific insurance plan. However, Evernorth offers copay assistance programs for high-cost medications.7 Additionally, if you have Evernorth insurance through your employer, mental health and substance use treatment services don't require a separate deductible. Your specific plan provides you access to benefits, which may include:4
In-network behavioral health providers.
Mental health and follow-up case management services.
Referrals, consultations, and outpatient services.
Referrals to behavioral coaches, local community support groups, and online resources.
Confidential therapy.
Recovery specialists.
Inpatient and outpatient treatment services.
Like most insurance plans, choosing an Evernorth in-network provider is your best option to guarantee that at least some portion of your treatment will be covered. In-network providers are mental health professionals, specialists, facilities, and hospitals contracted through your insurance to offer healthcare services.
At times, a referral from your primary care physician (PCP) may be required to seek certain treatments. Choosing a provider outside of your network will likely require you to pay high out-of-pocket costs.
Evernorth Employee Assistance Program for Drug and Alcohol Misuse
Evernorth offers an Employee Assistance Program (EAP) that provides the tools and resources to employers and their workforce to help them successfully navigate difficult situations in and out of the workplace. The EAP provides referrals and resources for mental and behavioral health needs, home-life concerns, legal and financial services, job and career support, and manager and workplace concerns. The program helps managers and other employees manage stress, improve their work/life balance, and resolve issues.8
Evernorth, a division of Cigna insurance, offers high-quality healthcare services to individuals and families nationwide.1 Many of the costs for different substance use treatments may be covered with Cigna Evernorth insurance.
What is Evernorth Insurance?
Cigna Corporation launched Evernorth in 2020 to meet the diverse needs of employers, health plans, and government organizations.1
With it, they developed several companies under Evernorth to advance the availability of quality services specific to mental health and substance use disorder treatment. One of those companies, Express Scripts PBM, created the Advanced Opioid Management solution to aid in opioid misuse prevention, manage opioid misuse, and facilitate recovery in individuals suffering from opioid use disorder.2
Another Evernorth solution dedicated to mental healthcare is inMynd, which works to change the stigma of silence and shame that surrounds mental health conditions to get individuals the help they need.3
Evernorth operates as a medical practice division of Cigna HealthCare in different states nationwide.
Insurance Coverage Survey
Rehabs That May Accept Evernorth Insurance
American Addiction Centers (AAC) owns and operates facilities at various locations nationwide to provide you or your loved one addiction and mental health care.
Frequently Asked Questions
Where can I find information on other insurance providers?
Use the mini sitemap below to read more about other insurance providers
Anthem Health Insurance, Blue Cross Blue Shield, First Health, Sierra Health and Life Insurance, AmeriHealth, AvMed Insurance, Carelon Behavioral Health (formerly Beacon), Cigna, ConnectiCare, EmblemHealth, Harvard Pilgrim, Health Plan of Nevada, Magellan, MagnaCare, Meritain, Oxford, QualCare, UPMC, Behavioral Healthcare Options (BHO), Humana Health, Kaiser Permanente, Kemper Direct, Providence Health Plan, Rocky Mountain HMO, State Farm, TRICARE Health Insurance, Tufts Health Plan, United Healthcare, Medicaid, Sunset of Veterans Choice Program, Zelis
What substance addiction does health insurance coverage include?
About The Contributor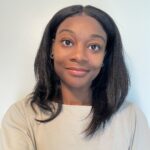 Mariah Bourne received her Masters of Arts in Community Social Psychology from the University of Massachusetts Lowell. At an early age, she recognize … Read More
---