State Farm Insurance Coverage for Drug and Alcohol Rehab Treatment

Does State Farm Insurance Cover Drug or Alcohol Rehab?
Yes, State Farm health insurance may be able to cover the cost of drug and/or alcohol rehab treatment. Discover what your coverage plan offers, your benefits, and how your location may impact which treatment plan to move forward with when seeking an addiction treatment center. Please be sure to check with your State Farm agent to find out exactly what they can cover for you and your situation.
State Farm Insurance Coverage Levels and Coverage Plans
Supplemental Insurance is used to supplement your existing primary health insurance coverage. This can help both individuals and families when having additional expenses associated with staying in a hospital. Supplemental insurance is currently available in all 50 states and Washington, D.C., but you must select your location to verify coverage information specific to where you live.5
What Does State Farm Insurance Cover?
It may cover:
Unexpected child care.
Private room and private duty nurse fees.
Additional transportation, lodging, or meals.
Deductibles and co-insurance amounts.
Benefits of State Farm Supplemental Insurance:
Reimbursements are paid straight to you (unless you request otherwise).
Coverage starts on the first day of the hospital stay (no deductible/no waiting period).
Covered hospital stays can be paid up to 1 year (for same or related condition).
State Farm offers Individual Medical Insurance through a marketing alliance with Blue Cross Blue Shield. Contact your local State Farm agent to find out your coverage options.
State Farm individual medical coverage provides the necessary benefits as required by the Affordable Care Act (ACA).6
As of 2019, State Farm individual medical insurance is covered in 19 states, which includes: California, Colorado, Georgia, Idaho, Illinois, Michigan, Missouri, Montana, New Mexico, Ohio, New York, Oklahoma, Oregon, Pennsylvania, South Carolina, Texas, Utah, Virginia, and Washington. Please check with your local State Farm health insurance provider for any updates and changes.
The expenses that Medicare doesn't cover, the Medicare Supplement Insurance (Medigap) plan, may be able to help. State Farm offers this coverage option to senior citizens who utilize Medicare.7 It's available in 50 states and Washington, D.C. As long as you are 65 or older and are enrolled in Medicare Parts A and B, you're eligible. Medigap does not cover your spouse, as each policy covers one individual. Your spouse would have to obtain their own policy.

Find Drug & Alcohol Treatment Centers Near You
Does State Farm Cover Mental Health & Substance Abuse?
Yes, typically State Farm covers mental health treatment for those suffering with co-occurring mental health conditions in addition to their substance use disorder. However, coverage varies between plan, provider, and patient. Mental health conditions commonly exist alongside substance use disorders. Mental health treatment coverage may cover treatment for conditions such as depression, anxiety, bipolar disorder, ADHD, post-traumatic stress disorder (PSTD), and more.
Since the ACA went into effect, all health insurance plans are required to provide some type of treatment for mental health disorder. Substance abuse, medically known as substance use disorder, is considered a mental health disorder, and health insurance companies would be required to provide some type of coverage. The extent of this coverage depends on what insurance plan you have, as well as the length, intensity, and type of treatment. It's best to reach out to a State Farm representative before going to treatment to determine the extent of your coverage.
Does State Farm Cover Intensive Outpatient Rehab?
Intensive outpatient rehab (commonly known as intensive outpatient programs or IOPs), are a common form of addiction treatment for those who have completed residential treatment. As a type of mental health treatment, insurance companies are legally required to provide some type of coverage. However, whether or not State Farm will cover the entirety of the cost of an intensive outpatient program will depend on a variety of factors, such as where you are receiving treatment, what insurance plan you have, and how intensive your treatment is.
Does State Farm Cover Insurance Medications?
Yes, State Farm typically covers medications. However, State Farm's coverage for medications may vary depending on the type of medication that your physician or treatment center prescribes you, your particular plan, and more.
Does State Farm Health Insurance Cover Therapy?
Under the Affordable Care Act, all health insurance plans must provide coverage for mental health treatment. This will likely include therapy, provided that a medical professional deems therapy a medical necessity. Overall, whether or not State Farm covers the entire cost of therapy will depend on the extent of your coverage and what degree of therapy is deemed medically necessary.
Does State Farm Cover Suboxone Treatment?
Suboxone is a type of medication that is sometimes used in the treatment of opioid use disorders. The drug is highly regulated and often dispensed under medical supervision. If Suboxone is prescribed as a part of medication-assisted treatment (MAT), it may be covered by State Farm health insurance. However, it's always best to check with your State Farm representative as well as your medical professional to determine whether Suboxone is covered.
How to Check My State Farm Insurance Coverage
The best way to find out your health insurance coverage:
Call the number on the back of your insurance card.
Go online to Statefarm.com and follow the prompts on the website.
State Farm Insurance offers a variety of health care options. This includes Supplemental Insurance, Individual Medical, and Medicare Supplement (Medigap). Check with your State Farm agent to find out exactly what they can cover for you and your situation.
Not Sure If You Need Rehab?
Take our free, 5-minute substance abuse self-assessment below if you think you or someone you love might be struggling with substance abuse. The evaluation consists of 11 yes or no questions that are intended to be used as an informational tool to assess the severity and probability of a substance use disorder. The test is free, confidential, and no personal information is needed to receive the result.
About State Farm Insurance
Currently ranked at number 36 on the Fortune 500 list of largest companies, State Farm offers roughly 100 products and services. This includes several areas in insurance: automobile, motorcycles, sports and leisure vehicles, identity restoration, home and property, disability, liability, life, and medical insurance.1
State Farm offers a myriad of PPO, HMO, EPO, and POS plans. Further, State Farm's health insurance plans come in various packages, or tiers, that offer differing degrees of coverage, co-insurance and deductible costs, and more. These health insurance tiers include:2
Bronze plans: State Farm pays 60 percent, while you pay 40 percent.
Silver plans: State Farm pays 70 percent, while you pay 30 percent.
Gold plans: State Farm pays 80 percent, while you pay 20 percent.
Platinum plans: State Farm pays 90 percent, while you pay 10 percent.
Catastrophic plans: insurance pays 100 percent of your medical costs after you meet a very high deductible. To have this tier of insurance coverage you must be under the age of 30.
State Farm is a company founded upon the principle of kindness of being a "good neighbor." In 1922, a retired farmer and insurance salesman, George Jacob Mecherle, started a single-line insurance company with the goal to help farmers. From there, State Farm grew into a business providing homeowners' and life insurance, and later, branched off into banking and financial products as well. As of December 2017, they had nearly 867, 000 health insurance policies.3
Today, State Farm offers:4
Supplemental insurance.
Individual medical insurance.
Medicare supplement.
Sources
*Please note: American Addiction Centers strives to provide you with the updated information on each carriers' addiction insurance coverage, but policy changes and errors do occur. Please check with your insurance carrier directly to confirm coverage levels. AAC is not affiliated or endorsed by State Farm Insurance or any of its licensees.
Rehabs That May Accept State Farm Insurance
American Addiction Centers (AAC) owns and operates facilities at various locations nationwide to provide you or your loved one addiction and mental health care.
---
We're committed to your recovery
When you invest and successfully complete 90 consecutive days at an American Addiction Centers facility, we believe that you have created the most solid foundation for your long-term goals of sobriety.
In the event that you experience a relapse, you are welcome back for a complimentary 30 days of our treatment*
Learn about our brand promise
*Terms and conditions may apply, and results may vary.
---
About The Contributor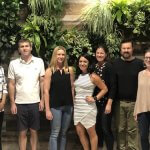 The editorial staff of American Addiction Centers is made up of credentialed clinical reviewers with hands-on experience in or expert knowledge of ad … Read More
---