How Xanax Affects the Mind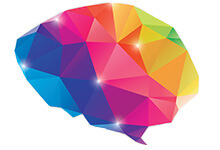 Often, people who are abusing Xanax have anxiety disorders they were trying to treat with the drug. Some 20 percent of Americans suffer from anxiety, Everyday Health reports.

Even when used in a medicinal fashion, dependency will generally still occur. The first sign of this is tolerance. With tolerance, Xanax stops working as well, even as a treatment medication. Those with anxiety will see a return of symptoms and may feel inclined to up their dose in order to keep symptoms at bay. Throughout this process, the brain is becoming more reliant upon the drug to feel normal.

When people are mentally addicted to Xanax, they won't be able to keep their minds off thoughts of the drug. In addition to the health risks associated with detoxing alone, quitting without professional intervention is extremely hard to do since users' minds are compulsively driving them to use again.

The mental impact of withdrawing from Xanax can be turbulent. The mind becomes accustomed to the drug and can go through periods of insomnia, depression, paranoia, and irritability while trying to come off it. The majority of withdrawal symptoms can be treated during medical detox to make the process as comfortable as possible for those in detox.

As many as 44 percent of chronic benzodiazepine users ultimately become dependent on their drug of choice, the Journal of Addictive Behaviors notes. Addiction is often due to psychological factors that influence individuals to keep using.