Premera BCBS Insurance Coverage for Drug & Alcohol Rehab
Yes, Premera Blue Cross insurance can cover drug or alcohol rehab.
* These fields are required

Does Premera Blue Cross Cover Rehab Treatment?
The Premera Blue Cross (BCP) insurance may be able to cover all or at least part of the cost of drug or alcohol rehab treatment. This will depend on your plan details and the level of care you need. Even if you have insurance coverage in the state you live, you may still be covered to attend rehab in another state.
Premera serves individuals in Washington and Alaska.1 Sadly, both states have seen an increase in reported drug overdose deaths from April 2020 to April 2021.2 If you or someone close to you is struggling with substance abuse, it is vital to find out the level of coverage you have with BCP. This can help you to understand exactly what you will and will not be covered for in terms of inpatient or residential treatment, outpatient rehab or any other rehab programs.
What Addiction Treatment Does Premera Blue Cross Insurance Cover?
BCP insurance may be able to cover substance use disorder (SUD) treatment and depending on your plan, may cover at least part of the cost of:
Detox – Detoxification is a natural process where the body gets rid of a substance. In a professional program, medications and other interventions may be used to help manage any potentially harmful side effects of withdrawal.
Inpatient or Residential Treatment – Inpatient or residential treatment provides 24-hour care to individuals who are dependent on drugs or alcohol. A professional addiction treatment team will support individuals as they go through the recovery process.
Outpatient Rehab or Therapy – A more flexible form of treatment, outpatient rehab allows individuals to continue with their daily responsibilities and attend counseling or therapy for a certain number of hours per week.
Partial Hospitalization Program (PHP) – Also known as day treatment, PHPs offer a higher level of care than a standard outpatient program. Group therapy, family meetings, medical services and medication management are some of the services offered in a partial hospitalization program.
In some cases, you may have to travel outside of Washington or Alaska to receive substance abuse treatment. This should not stop you from getting the care you need.
Does PBC Cover Co-Occurring Disorder Treatment?
Premera Blue Cross may cover dual diagnosis treatment, such as treatment of depression or anxiety as well as addiction treatment, under mental or behavioral health services. Depending on your level of coverage, mental health treatments may at least be partially covered.
Our Treatment Centers Near You
About Premera Blue Cross
Premera Blue Cross (BCP) is a non-profit independent licensee of the Blue Cross Blue Shield Association.1 Premera serves the Pacific Northwest, providing healthcare insurance to more than 2 million people for individuals, families, and employees in Alaska and Washington.1 BCP offers a variety of insurance plans (including Medicare), many of which may be able to cover at least some of the cost of substance abuse treatments.3,4,5
Insurance Coverage Survey
Rehabs That May Accept Premera Blue Cross Insurance
American Addiction Centers (AAC) owns and operates facilities at various locations nationwide to provide you or your loved one addiction and mental health care.
About The Contributor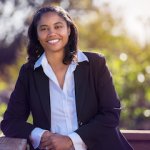 Nitara Osbourne, M.Ed., is an award-winning writer and Content Specialist at American Addiction Centers.
---