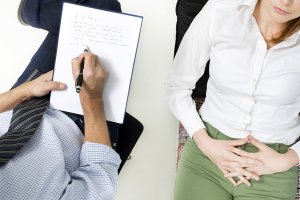 Behavioral therapies like Cognitive Behavioral Therapy (CBT) may be particularly useful during drug rehab in both residential and outpatient treatment programs for all ages. Individuals will attend group and individual therapy sessions in an attempt to better understand how social, personal, and environmental triggers may lead to substance abuse, and how negative and self-destructive behaviors and thoughts can be transformed into more positive and healthy ones.

With teenagers, peer influences can be very important. It may be helpful for a therapist or substance abuse counselor to have specific age-related training and understanding in order to keep group sessions on track and away from potential drug abuse glorification, to prevent potential harassment, and to encourage healthy interpersonal relationships.

Trained professionals can use CBT methods to enhance self-esteem levels. Low self-esteem may account for risky and self-harming behaviors like drug abuse. CBT can also help improve self-control, anger management, conflict resolution methods, and problem-solving skills.

Adult therapy techniques may not be as effective for teenagers. Teens may require a certain level of firmness as well as respect, optimism, and clear boundaries and consequences set forth in a non-confrontational manner, as published by SAMHSA's Treatment Improvement Protocol (TIP).

Group sessions also may include education on substance abuse and the dangers it may present as well as life skills training. Young adults and teens may benefit from age-specific training and education, as younger individuals and students may need help improving school habits. Young adults may benefit from job or occupational skills training. Substance abuse habits may need to be replaced with healthier ones, and drug rehab can introduce new hobbies or creative outlets. These can help individuals to comply with a structured schedule to help with time management and excessive downtime as well.