Addiction Inpatient Treatment
For Addiction and Co-Occurring Disorders
FREE Insurance Verification
Safe Medical Detox
Top-Rated Addiction Treatment
Treatment Guarantee*
Addiction Inpatient Treatment
For Addiction and Co-occurring Disorders
Get Help Today! We are Experts in Addiction Treatment
Privacy Guaranteed

888-455-9750

Addiction Inpatient Treatment
For Addiction and Co-occurring Disorders
Insurance Covers Up To 100% of Treatment**
We Accept Most Insurance***


We Understand You Have a Choice on Where You're Treated
We strive for Clinical Excellence. We treat the whole person, not just the addiction.
We work with you to help determine which level of care is right for you.
We own and operate multiple facilities across the U.S., giving you access to resources near you.
We respect and protect your privacy throughout the treatment process.
We work directly with your insurance company.
We know family is important, that's why we incorporate loved ones into the treatment process.
We want to help you get the treatment you need; we'll explore every option to find a facility that's just right for you.
We believe treatment doesn't end when you graduate. We've created a national alumni program, so you'll find friends in recovery no matter where you live.
We understand it might not have worked in the past. Thousands of AAC alums would agree we're different.
We believe that recovery is possible. Make this call, the last call. Contact Treatment Consultants will work with you over the phone to complete the pre-admission assessment, which is a 15-to-30 minute discussion and clinical evaluation of you or your loved one's addiction history and behavioral health issues. Payment The Treatment Consultant will also collect your insurance and financial information during this initial phone assessment. Once we quickly verify your insurance benefits, explain your co-pays and payment options, we match you to the AAC facility that best fits your needs.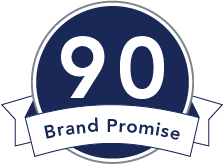 If you successfully complete our 90-day program, we guarantee you'll stay clean and sober, or you can return for a complimentary 30 days of treatment.
Alumni Testimonials
Desert Hope
Desert Hope, without question, truly cares about the recovery of the client.
— Doug
Greenhouse
A huge weight has been lifted from my shoulders; not only addiction but trauma issues as well.
— Norah
Singer Island
"Great tech staff. Anna helped my recovery efforts immensely. Overall great program."
— Shawn
*Terms and conditions apply. To learn more about how you can qualify for our guarantee, visit americanaddictioncenters.org/disclaimer/ for details.
**Not all insurance policies are the same. Insurance coverage varies based on individual policies. All logos and trademarks are the sole and exclusive rights of their respective owners.
***Please call for an insurance verification
Free.
Your 1-on-1 consultation and Insurance Verification are 100% Free
Easy.
All you have to do is pick up the phone and call or chat now
Confidential.
We will never share your information with a third party without your explicit consent