BCBS of South Carolina Insurance Coverage for Drug & Alcohol Rehab
* These fields are required

Does BlueCross BlueShield of South Carolina Cover Rehab?
BlueCross BlueShield (BCBS) of South Carolina may be able to cover all or at least part of the cost of rehab for drug or alcohol addiction. This will depend on your plan details and the level of care you need. Even if you have insurance coverage in South Carolina, you may still be covered to attend rehab in another state.
If you or someone you care for has a substance use disorder, getting help from a treatment facility is of the utmost importance. Sadly, from April 2020 to April 2021, there were 1,896 reported drug overdose deaths in South Carolina.1 If you have BCBS of South Carolina, finding out your level of rehabilitation coverage will help you to understand the amount you will pay out of pocket. Keep in mind, your coverage will depend on your insurance plan and your situation.
What Addiction Treatment Does BlueCross BlueShield of South Carolina Cover?
BlueCross BlueShield of South Carolina may be able to cover substance use disorder (SUD) treatment.3 Depending on your plan, BlueCross BlueShield of SC may cover at least part of the cost of:
Detox – Detoxification can take place in inpatient or outpatient facilities and consists of getting rid of a harmful substance in your body. A professional drug detox program will be medically supervised to manage potentially dangerous side effects.
Inpatient or Residential Rehab – A person who receives inpatient care lives in the facility where the care is provided, with healthcare workers typically available 24 hours a day, 7 days a week. The treatment facility becomes the person's temporary home, providing a safe and controlled environment that the patient can use to aid the healing process.
Outpatient Rehab Treatment – In an outpatient program, a person will continue to live at home. While not as intensive as inpatient, outpatient rehabilitation programs allow a person to learn about the disease, and how to control it, without imposing a severe set of restrictions on the person's life.
Medication Assisted Treatment (MAT) – If you're struggling with alcohol or opioid addiction, MAT may be helpful in the recovery process as it uses medications and behavioral treatment that suits a patient's unique needs. Medication-assisted treatment may be effective in minimizing cravings so the need to abuse substances is decreased.
In some cases, you may not be able to attend drug rehab in South Carolina to be able to receive the treatment that you need, requiring you to go somewhere out of state. This should not deter you from getting help as your sobriety and health is of the greatest importance.
Does BCBS of South Carolina Cover Co-Occurring Disorder Treatment?
BlueCross BlueShield of SC may cover co-occurring disorder treatment under mental or behavioral health services. Co-occurring disorder, also known as dual diagnosis, is when a person struggles with addiction as well as a coexisting medical or mental health condition. Depending on your level of coverage, mental health treatments may at least be partially covered.
In order to increase your chances of a lasting recovery from addiction, it is ideal for both of your conditions – the substance use disorder (SUD) and the mental health condition – to be treated simultaneously. If you have BCBS of South Carolina, check the level of coverage you have for a co-occurring or dual diagnosis disorder.
Our Treatment Centers Near You
About BCBS of South Carolina
Blue Cross Blue Shield (BCBS) is a nationwide insurance provider that may cover rehab for drug and alcohol addiction depending on your plan and individual needs. BCBS of South Carolina was formed when BlueCross, originally named the South Carolina Hospital Service Plan (est. 1946) and BlueShield (est. 1949) merged in 1971.2 Blue Cross Blue Shield of SC offers individual, family, as well as Medicaid and Medicare plans. These may include PPO and HMO plans. Plans may vary on the out-of-pocket costs, deductibles, premiums, and other variables.
Rehabs That May Accept Blue Cross Blue Shield of South Carolina Insurance
American Addiction Centers (AAC) owns and operates facilities at various locations nationwide to provide you or your loved one addiction and mental health care.
About The Contributor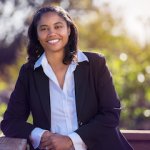 Nitara Osbourne, M.Ed., is an award-winning writer and Content Specialist at American Addiction Centers.
---