Immediate-Use Health Concerns
Health consequences associated with immediate use are those issues that appear just minutes after taking in a drug of abuse. When asked about immediate risks of drug use, Hoover came up with 28 different types of consequences, ranging from mild (drowsiness, confusion) to severe (loss of consciousness, tremors). She points out that some immediate consequences can lead to other types of consequences in time.
"The immediate complications may create new health risks, such as increased risk for falls, accidents, sharing needles (leading to abscesses, hepatitis C, or HIV), and sexual promiscuity (leading to HIV, STDs, and unwanted and high-risk pregnancies)," she says.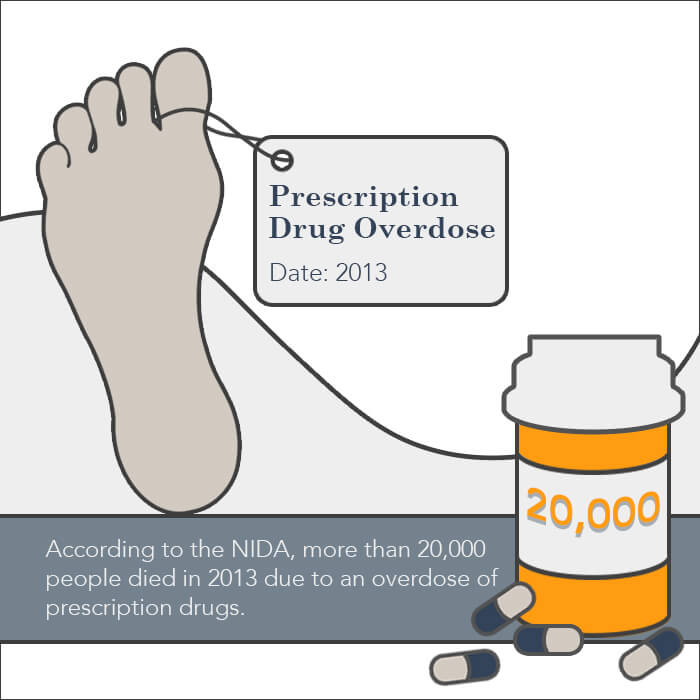 The most serious immediate concern involves overdose, and according to the
National Institute on Drug Abuse
, more than 20,000 people died in 2013 due to an overdose of prescription drugs. Many more lost their lives to overdoses on other drugs like heroin, cocaine, or barbiturates. An overdose takes hold when the drug of abuse is stronger than the body's ability to process that drug. Sometimes, the drugs suppress breathing, so people slide into deep sleeplike states. Sometimes, the drugs boost heart rates, which can tax the heart to such a degree that a heart attack can develop. And sometimes, the drugs produce a profound lack of muscle control, which can lead to a stopped heart.
In addition to these very physical health concerns associated with the immediate use of drugs, people who take in these substances can also experience very strange, altered rates of perception. They might see things others cannot see, or they might hear voices others cannot hear. While under the influence of drugs, these people might run into traffic, attempt to operate machinery, or take on some other task that can lead to an accident. Sometimes, people under the influence commit violent acts, and they face law enforcement action. These immediate consequences may not be explicitly linked to health, but it is easy to see how they might have an impact on a person's overall physical condition. In addition, some drugs cause a rebound hangover, and that can lead to continued drug use. People who feel ill after using may use again, just to make the discomfort stop, and that can set them up for a lifetime of using and abusing drugs.
Short-Term Health Concerns
Immediate health consequences are easy to understand, and they can be very hard to ignore. But some health impacts tied to drugs are not as clear-cut. Specifically, some health issues are tied to continued use of the drug over a period of weeks or months. These short-term health concerns can be quite serious. For example, some people with long-term drug abuse issues spend a great deal of time getting, taking, and sharing drugs. They may spend an equally long time recovering from the drugs they have tried. All that work can come at the expense of nutrition. People using drugs at this level may not eat nutritious meals on a regular schedule, or they may just eat the foods they can find in fast-food joints and all-night mini-marts. They may lose a great deal of weight, and they may start to experience dental health issues, too.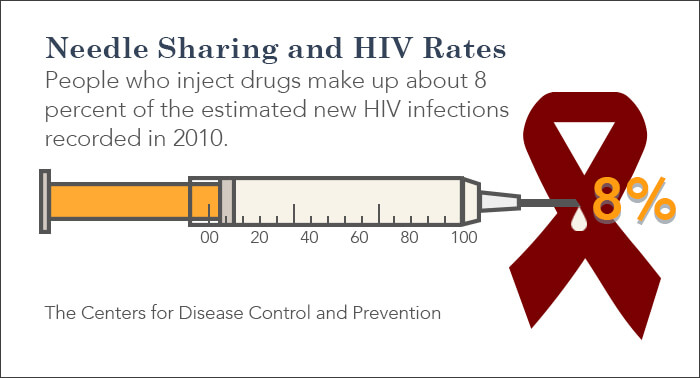 An infectious disease can develop when drug users share needles with one another. The tiniest drop of blood left inside a needle has the power to infect another person. Infectious diseases like HIV and hepatitis are also considered short-term health consequences of drug use. Unfortunately, they are common consequences of continued drug use. For example, the
Centers for Disease Control and Prevention
suggests that people who inject drugs make up about 8 percent of the estimated new HIV infections recorded in 2010.
Some people develop HIV and hepatitis as an STD through unsafe sex practices. While under the influence of drugs or alcohol, users can have lower inhibitions, making it easy for people to make poor decisions about their health and their practices. In addition to the risk of acquiring an infectious disease through needle sharing, these same users with lower inhibitions could abandon the use of condoms or other safe sex practices.
Long-Term Health Concerns
STDs and infectious diseases can certainly be part of short-term health consequences associated with drugs, but many can be successfully treated with medications. Unfortunately, addiction can make life so chaotic that sticking to a medication routine can be very difficult for people to accomplish. Some people who have these types of disease blame their symptoms on the drugs they continue to take.
As a result, long-term health consequences associated with drugs can include deaths due to these chronic and acute diseases. In a study of the issue in the
American Journal of Epidemiology
, researchers found that about 27 percent of drug users had died within 20 years of starting regular use of drugs, and only half of those deaths were not tied to HIV in some way. Studies like this show, quite clearly, how drugs can impede overall health and how STDs and other infectious diseases can be incredibly serious. It's important to note, too, that the risk of disease is not only associated with needle drugs like heroin.
AIDS.gov
reports that alcohol, methamphetamine, crack cocaine, and club drugs like ecstasy have all been linked to a boost in STD transmission. That means anyone could have this issue.