Alcohol and Drug Rehab in Plano, TX
With almost 450 drug and alcohol treatment facilities, Texas offers a plethora of rehab options throughout the state, including a host of rehab centers near Plano, TX.1 Learn more about the various levels of care, how to pay for treatment, and how to find a Plano treatment center to match your needs.
What you will learn:
Rehab costs and types of treatment.
Insurance and other payment options.
Types of substance addictions treated.
How to find a Plano, TX, rehab.
Instantly find your coverage information.
We'll be able to tell you if your insurance provider is in network with an American Addiction Centers treatment facility.
* These fields are required

Where Can You Find Addiction Treatment in Plano, TX?
Texas is home to roughly 447 treatment facilities for substance use disorders, many of which are located near major metropolitan areas such as Dallas/Fort Worth, Austin, Houston, San Antonio, El Paso, etc. Among these rehab facilities, approximately 51 are situated within a 25-mile radius of Plano, TX.1
Located in Collin County and roughly 20 miles north of downtown Dallas, Plano is home to more than 284,000 people, 10,000 businesses, and several Fortune 1,000 companies.2 However, like many other U.S. cities of its size, Plano isn't immune to substance misuse issues. According to data from the Centers for Disease Control and Prevention, just shy of 5,000 people died of a drug overdose in Texas in 2021.3 And based on info from Healthy North Texas, between 2018 and 2020 there were 8 deaths per 100,000 people in Collin County.4
Despite these statistics, treatment is available at a host of facilities in Plano and the surrounding Dallas/Fort Worth (DFW) area. These facilities offer various levels of care as outlined by the American Society of Addiction Medicine (ASAM).
Options include everything from inpatient care, in which participants stay in a facility while they are receiving treatment, to outpatient services, where patients live in their own residences and attend scheduled treatment at facilities. For example, the Greenhouse Treatment Center—located just 35 minutes from Plano—offers multiple levels of care beginning with detox and inpatient treatment and progressing to outpatient, telehealth services, and even sober housing.
How Much Does It Cost to Go to Rehab in Plano, TX?
Rehab costs in Plano and elsewhere vary according to factors such as:
Level of care required.
Length of treatment.
Chosen facility.
Payment type (insurance, private pay, etc.).
Insurance (plans, co-pays, deductibles, etc.).
The best way to determine how much you'll pay for treatment is to verify your insurance benefits. Contact American Addiction Centers at , and staff can do the legwork for you (for free). If you don't have insurance, AAC admissions navigators can also help you to identify other payment options, such as state-funded programs, financing options, sliding fee scales, and more.
Does Insurance Pay for Rehab in Plano, TX?
Yes, insurance—including Medicaid, Medicare, and Tricare—typically covers all or part of substance use treatment. Even though coverage and costs vary based on the factors outlined above, you can't be denied treatment by your insurance company. Thanks to the Affordable Care Act (ACA) health insurance companies must cover essential health benefits, including mental health and substance use disorder treatment.5 In addition, the Mental Health Parity and Addiction Equity Act of 2008 (MHPAEA) ensures that health insurance companies provide the same level of benefits for addiction and mental health treatment as for medical and surgical benefits.6
To provide some context as to the types of insurance accepted, here's a quick snapshot based on data from FindTreatment.gov. Of the 447 substance use disorder treatment facilities in Texas, the following types of payment are accepted at the respective number of facilities.1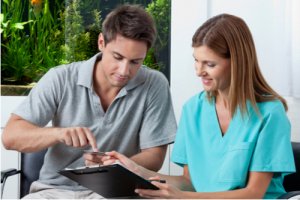 Additionally, many treatment facilities accept multiple insurance plans. For example, Greenhouse Treatment Center in Grand Prairie, TX, takes the following insurance plans and more:
Types of Addiction Treatment in Plano, TX
While some treatment facilities specialize in one type of care—e.g., traditional outpatient treatment or sober living homes—others offer multiple types of addiction treatment under the same roof.
The following types and quantities of treatment are available within a 25-mile radius of Plano:1
Hospital/inpatient: 3.
Outpatient: 48.
Outpatient detox: 13.
Partial hospitalization program (PHP): 8.
Intensive outpatient program (IOP): 33.
Some facilities offer the gamut of services all in one place. For example, the Greenhouse Treatment Center offers myriad levels of care and specialty offerings, including:
How to Pay for Rehabs in Plano, TX
While you can certainly use insurance to pay for rehabs in Plano and elsewhere, a host of other payment options are available, including:
Financing/payment plans/sliding fee scales.
Government- and state-funded programs.
Tribal government programs.
Private payment.
For example, according to data from the 2020 National Survey of Substance Abuse Treatment Services (N-SSATS), more than 210 Texas treatment facilities offer care at no charge or for minimal payments for individuals who can't pay for treatment. Plus, 6 facilities offer free treatment for all eligible clients.7 And data on FindTreatment.gov also indicates that 146 treatment facilities in Texas offer payment assistance and/or sliding fee scales.1
In addition, the Collin County Substance Abuse Program, which services roughly 2,500 residents each year, offers the following services:8
Low-cost substance misuse assessments and referrals for adults.
Free substance misuse evaluations and referrals for adolescents.
Public awareness and education programs consisting of drug/alcohol trends, including the direct impact of its use on Collin County.
Substance misuse education classes for adolescents receiving supervision by Collin County Juvenile Probation Department.
If the aforementioned options don't fit your needs and you're still struggling to pay for rehab, reach out to American Addiction Centers at . Admissions navigators can help you explore your options.
What Addictions Are Treated at Plano Rehabs?
In Texas and elsewhere, many facilities provide treatment for a wide variety of substance use disorders, such as those involving:
Additionally, some facilities such as Greenhouse Treatment Center also provide care for co-occurring disorders, which is when someone with a substance use disorder also has one or more mental health disorders, such as attention deficit hyperactivity disorder (ADHD), bipolar disorder, anxiety, depression, personality disorders, schizophrenia, and more.9
How to Find Rehab Centers in Plano, TX
Locating a Plano rehabilitation center is fairly easy, particularly given the relatively large number of facilities in the area. However, treatment isn't a one-size-fits-all solution. It's important to identify the facility that best meets your unique needs.
Several online resources can aid you in locating a rehab center in Plano, including:
Additionally, Greenhouse Treatment Center, which offers a wide variety of treatment options, may be a viable option to fit your needs. In addition to its various levels of care, it offers programming for special populations such as members of the LGBTQ+ community, Veterans, first responders, Christians, members of other faith-based groups, trauma survivors, families, and more. Plus, the facility offers popular amenities such as yoga, meditation, and mindfulness training.
If you'd like free help in identifying a rehab near Plano, reach out to AAC at , and our admissions navigators can assist you. Or explore more about drug and alcohol treatment centers in Texas.