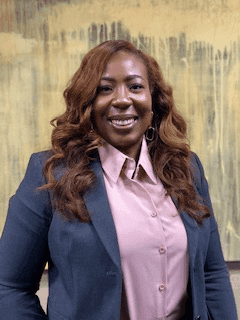 Akisha Stanley
Chief Executive Officer, Desert Hope
About
Akisha Stanley draws from over 19 years of behavioral health experience. With an educational background in psychology and mental health counseling, she began as a Substance Abuse Counselor and quickly expanded her reach and impact as she advanced to a Program Manager and later a Clinical Director.
Prior to her role as CEO of Desert Hope Treatment Center, Akisha spent over 6 years at Southern Crescent Behavioral System, Anchor Hospital Campus. She held various positions during her tenure there, including Interim Chief Executive Officer, Director of Risk and Quality Improvement, and most recently, Chief Operating Officer.
As Chief Operating Officer, Akisha demonstrated her operational leadership skills by providing oversight of medical and nursing services, regulatory compliance, patient-centered care, and much more.
Akisha is passionate about transforming lives through her work. As CEO of Desert Hope, she impacts patients and staff by building strong clinical programs, developing and supporting effective leaders, partnering with community partners, and ensuring positive patient experiences.
Credentials & Education
Licensed Professional Counselor
M.S. Mental Health Counseling, Capella University
Certified Clinical Supervisor
Certified Addiction Counselor II
B.S. Psychology, Valdosta State University