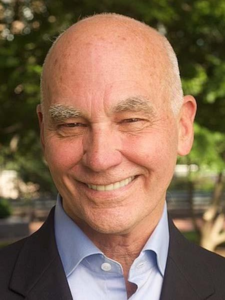 Daniel J. McCormick
CEO, Sunrise House Treatment Center
About
Daniel McCormick has a distinguished career serving as a senior executive and business advisor for more than 35 years. Mr. McCormick has held CEO positions in hospitals, clinics and managed care and behavioral health organizations. He has successfully led diverse companies through the startup, growth and, at times, turn-around phase of their business cycle. He brings a wealth of knowledge and proven experience to his consulting engagements. His work includes serving clients in the nonprofit and for-profit sectors. He has amassed deep expertise from completing hundreds of strategic and financial transactions and engagements involving strategic positioning, financial and operational performance.
Dan McCormick was the primary strategic architect of the merger of a regional medical center and a large multi-specialty group practice which resulted to the formation of a fully integrated multi-specialty physician hospital system. He subsequently led the effort to finance and build a fully integrated medical facility to replace antiquated hospital and clinic facilities in the area. Additionally, he served as the CEO who led the turn-around and strategic repositioning of a health research and education company which developed and disseminated science-based interventions in behavioral health.
McCormick's experience included serving as the CEO of The Hazelden Foundation, CEO of ETR Associates, SVP – Phoenix House, CEO of MedicAlert Foundation, CEO, Grand Itasca Clinic and Hospital – CEO, Reliastar Health Management – CEO 1st Health, and CEO of Albert Lea Medical Center. He has also held several interim executive leadership positions.
A trusted advisor who is respected for his strategic and visionary leadership, Dan McCormick's philanthropic commitments include leadership roles for the YMCA, Red Cross and the United Way.
McCormick received a Bachelor of Science in Finance, and an MHA in health care administration from the University of Minnesota.
Credentials and Education
Master of Healthcare Administration (MHA), University of Minnesota
Bachelor of Science (Business Administration/Finance) – University of Minnesota
Career Highlights
CEO of The Hazelden Foundation
CEO of ETR Associates, SVP – Phoenix House
CEO of MedicAlert Foundation
CEO, Grand Itasca Clinic and Hospital
CEO, Reliastar Health Management
CEO 1st Health
CEO of Albert Lea Medical Center