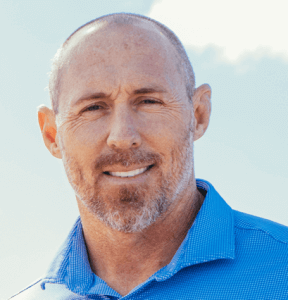 Derek Price
Chief Executive Officer, Desert Hope Treatment Center
"My goal in life is to help people be the best versions of themselves."
About
Derek Price has dedicated most of his career to helping people get better, a passion spurred by his own health challenges. A neck injury forced him to retire from the NFL after two seasons with the Detroit Lions. It was during his recovery that Price decided to pursue a healthcare career and obtain a Doctor of Chiropractic degree from Life University in Atlanta. At the time, he already had a bachelor's degree in sociology from the University of Iowa. Shortly after, he opened his first clinic.
Over the past 20 years, Price has owned and operated more than a dozen multidisciplinary clinics, an anesthesiology practice, a billing company and several CrossFit gyms. He has also served as a business consultant, showing healthcare companies how to operate more efficiently.
As the CEO of Desert Hope, Price is committed to working with his team to do everything possible to save lives. It's a mission Price takes very seriously, and he's known for taking on challenges even in his personal life. Price has completed 50 triathlons, run his own military-inspired bootcamps, and even swum the English Channel to raise money for a charity helping veterans returning from war. Price has three daughters with his wife of nearly 30 years.