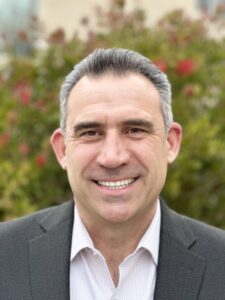 George Gatski
Chief Executive Officer, Desert Hope Treatment Center
"My whole life has been dedicated to helping others in need, particularly in the field of addiction treatment."
About
George Gatski's own recovery journey helped inspire his career path. Sober for more than 30 years, George has dedicated his professional life to his passion: helping others change their lives.
He brings more than 20 years of experience in the field of substance use disorders and mental health, including prior CEO experience at Acadia Behavioral Health, Meadows Behavioral Health, and Las Vegas Recovery Center, where he developed programs for all levels of care in addiction treatment; trained the clinical, medical, and administrative staff; and created specialized recovery programs.
A long-time resident of Las Vegas (he's called the city home since the mid-1970s), George is originally from Athens, Greece but moved to the United States with his family when he was 5 years old. He earned his MBA from the University of Phoenix, where he studied human services and management, and he is also a certified alcohol and drug counselor (CADC) and CADC-supervisor.
As the CEO of Desert Hope, George is committed to impacting the recovery of all who come through the treatment center doors. When he's not working, George enjoys spending time with his wife, four adult children, and the three grandkids—whom he and his wife adopted. He's also an avid sports fan and actively involved with 12-step recovery.
Credentials & Education
Master of Business Administration in Human Services and Management, University of Phoenix
Bachelor's Degree in Human Resources Management and Services, University of Phoenix
Certified Alcohol and Drug Counselor
Certified Alcohol and Drug Counselor Supervisor
Career Highlights
CEO, Meadows Behavioral Healthcare
CEO, Acadia Healthcare
CEO, Las Vegas Recovery Center