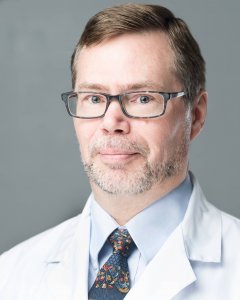 Dr. Paul Little
Medical Director, Laguna Treatment Hospital
"Addiction needs to be recognized as a brain disease and not a moral failing. We need to reduce the stigma of addiction and increase public awareness and, especially, family help."
About
With over 20 years of experience and over half of those dedicated to addiction medicine, Dr. Paul Little is an integral addiction expert in San Diego and beyond. Dr. Little's interest in addiction medicine began when he returned to West Virginia after serving as a physician in the U.S. Air Force. During this time, he began work for a consortium of rural health clinics in the hills of Appalachia where he saw a number of loggers and miners struggling with opioid addiction to cope with their recurring injuries and chronic pain. Noticing a great need within the community, Dr. Little was among the first in the area to start a Suboxone clinic, a medication-assisted therapy (MAT) program, to help stem the epidemic. His ground-breaking work granted him a community recognition award from the governor of West Virginia in 2009.
Today, Dr. Little remains passionate about helping individuals overcome their drug and alcohol addictions. He has even spearheaded the MAT program at the San Diego Addiction Treatment Center, a standalone outpatient clinic. Dr. Little is also an advocate for family involvement in addiction treatment. Witnessing first-hand addiction issues within his own family, he realized the importance of familial support in a person's long-term recovery, which is why Dr. Little's treatment philosophy involves family members in the treatment process when possible.
Prior to joining the American Addiction Centers Family in 2014, Dr. Little held a medical director position at Acadia HealthCare for 5 years. In his spare time, Dr. Little enjoys reading novels, mountain biking, hiking and spending quality time with his family.
Credentials & Education:
BS, Biology, University of Toledo
MS, Ecology, San Diego State University
Doctor of Medicine, Marshall University School of Medicine
Residency, Marshall University in Family and Community Health Department
"Buprenorphine and Office-Based Treatment of Opioid Dependence" Certification, American Psychiatric Association
Suboxone Certification, Substance Abuse and Mental Health Services Administration (SAMHSA)
State Medical License – California – May 2009 – present.
State Medical License – West Virginia, 1996 – present.
Board Certified Family Medicine – Am. Board of Family Medicine, since 1997.
Advanced Cardiac Life Support.
Advanced Trauma Life Support
Career Highlights: 
Suboxone Certified, Substance Abuse and Mental Health Services Administration and Drug Enforcement Agency (2007)
Certification Course completed for "Buprenorphine and Office-Based Treatment of Opioid Dependence," American Psychiatric Association (2007)
Medical Director and Physician, Acadia HealthCare/CRC Health Group (2011-2016)
Professional Associations:
Diplomat of the American Academy of Family Physicians.
California and West Virginia State Chapters of Family Medicine.
American Society of Addiction Medicine.
California Society of Addiction Medicine.
Areas of Expertise
Addiction Medicine
Family Medicine
Medication-Assisted Therapy
Suboxone Treatment
Featured In
Op-Ed
Why I Drug-Test My Teens:
Yahoo
and
Parents
Help for Veterans Battling Addiction: Stars and Stripes
Veterans with Addiction: Air Force Times
Featured Expert In
Substance Use Increases in Veterans with Untreated Mental Health Disorders:
Fox News
Helping Veterans Who Suffer From Mental Health and Substance Use Disorders: The Hill
Substance Abuse Among Veterans is Getting Worse: New York Post
Pilot in Fatal Plane Crash Had Cocaine in System: 10 News San Diego