November 28, 2017
Meet Our Executives and Experts
For interview requests, please email a member of our media relations team.
Our Executive Team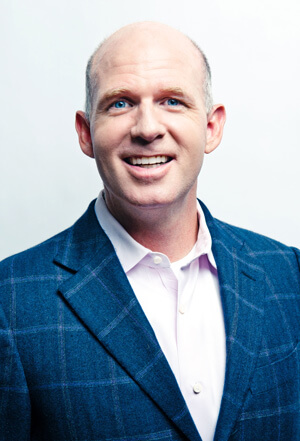 Michael Cartwright
Chairman & Co-Founder
Chairman and co-founder of American Addiction Centers, Michael Cartwright is also an addiction industry author, national speaker and overall trailblazer with over 20 years experience as a behavioral healthcare entrepreneur. Having started four companies, his treatment services span 12 nationwide and serve the public and private sectors.
Committed to quality, effective care, Cartwright has directly supervised 15 federally-funded research studies on best treatment practices. Identified as an expert on program development, integrated care and research-based approaches, Cartwright was appointed to the U.S. Senate Help Sub-Committee on Substance Abuse and Mental Health Services, a bi-partisan Technical Advisory Workgroup and NASADAD/NASMHPD Joint Task Force. He is a founding board member of Dual Recovery Anonymous and currently serves as a member of the National Steering Council on Co-occurring Disorders.
As Chairman of the Board for AAC, a national behavioral healthcare company with treatment centers in Southern California, Nevada, Texas, Louisiana, Mississippi, New Jersey and Florida, Cartwright offers treatment and recovery options for drug, alcohol and mental health disorders.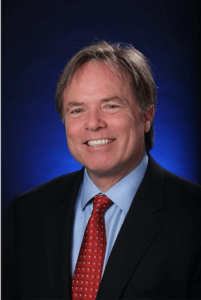 Michael Nanko, Ph.D.
President and Chief Operating Officer
Michael Nanko, Ph.D., is the President and Chief Operating Officer of American Addiction Centers. Mr. Nanko has served as President of Behavioral Health Services for HCA, Inc. since July 2016, and previously as Chief Operating Officer of BHS from August 2015 to July 2016.
Prior to joining HCA, Mr. Nanko served as Vice President of Kaiser Permanente Foundation Health Plan and Hospitals in Northern California, where he held a dual role in health plan and operations with responsibilities across the continuum of care. His previous positions include Vice President of Psychiatry and Continuing Care Services at Cedar Sinai Medical Center and Health System in Los Angeles, Vice President of Mercy Healthcare Arizona/Catholic Healthcare West (now Dignity Health), and CEO of Sierra Vista Hospital in Sacramento, California, among others.
Mr. Nanko's educational background include a BA, MA and Ph.D. in Psychology.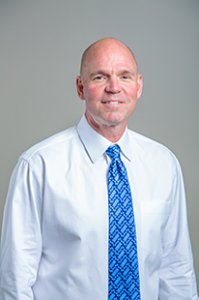 Dr. Mark Calarco
National Medical Director
Dr. Mark Calarco is the national medical director for American Addiction Centers, the nation's first publicly traded company focused solely on addiction. Based in Franklin, TN, Dr. Calarco is a board member for the State of Tennessee Medical Laboratory Board. A graduate from Chicago's Midwestern University, Dr. Calarco's specialties include family medicine and medical toxicology.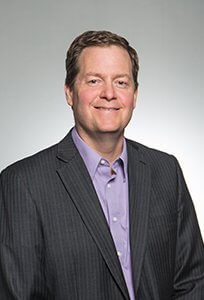 Dr. Tom Doub
Chief Clinical & Compliance Officer
Tom Doub, Ph.D., is the chief clinical and compliance officer for American Addiction Centers and has more than 25 years of experience in behavioral healthcare. He has been involved in more than 150 groundbreaking studies on improving patient outcomes, more than 50 of them specifically addressed addiction treatment and prevention.
Our Facility Experts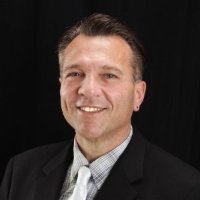 Dr. Joseph Bradley
Director of Pain Management and Psychoeducation
Dr. Joseph Bradley is the director of pain management and psychoeducation at Solutions Recovery in Las Vegas, NV. Dr. Bradley holds a master's degree in substance abuse counseling and education. He is an ACACD Board Certified Addictionologist, a licensed chiropractic physician, and holds a doctorate in naturopathic science. Dr. Bradley has a diplomate in addictionology and is a candidate for a doctorate in psychology. Additionally, he is a certified interventionist and an adjunct professor at Life University and The American College of Addictionology and Compulsive Disorders. He has taught at the College of Southern Nevada as well as the University of Phoenix and National University. In addition to classroom curriculum, Dr. Bradley has spoken to private groups, families and individuals regarding the disease of addiction, pain syndrome and the mind-body connection.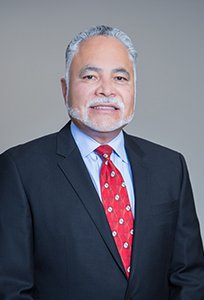 Gil Carmona
CEO, Laguna Treatment Hospital
Gil Carmona is the CEO of Laguna Treatment Hospital, the first Chemical Dependency Recovery Hospital licensed by the California Department of Public Health. Along with an MSW, Carmona has over 30 years of behavioral healthcare experience with an extensive background in direct service, program development, consultation, new business development, administration and executive management.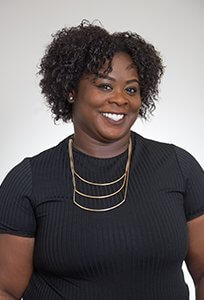 Natashia Cheatham
COO, Townsend Treatment Centers
Prior to Natashia's position as COO of Townsend Treatment Centers, she served as the facility's director of operations. Throughout her career, she has served in a multitude of operational roles and capacities including industrial and organizational behavior, patient relations, logistics and operations management, and personnel development.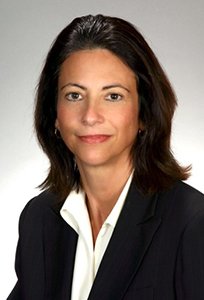 Diane Funston
CEO, Recovery First of Florida
Diane Funston is the CEO of Recovery First of Florida. She is a behavioral healthcare professional with more than 20 years of notable success serving in executive leadership positions for a variety of healthcare organizations, including Executive Director of Behavioral Health Services for Broward Health, one of the largest public health systems in the U.S. A registered nurse and licensed healthcare risk manager, Funston also has extensive experience in areas of leadership, operations, strategic planning, implementation of evidence-based treatment practices and building community.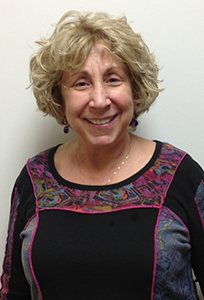 Dr. Susan Julius
Medical Director, Townsend Treatment Centers
Dr. Susan Julius is the medical director of Townsend Treatment Centers in Baton Rouge and Lake Charles, Louisiana. She is a diplomate of the American Board of Addiction Medicine and the American Society of Addiction Medicine.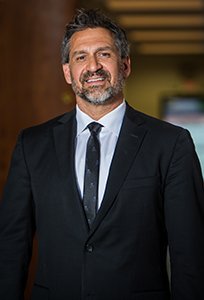 David Marlon
Regional Vice President of Nevada
David Marlon is the CEO of Solutions Recovery in Las Vegas, Nevada. Marlon is also the president of the State of Nevada Association of Addiction Professionals. He oversees all aspects of business operations for Solutions Recovery including business development and corporate management, among other duties.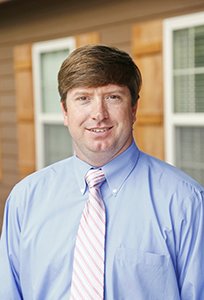 Dr. Stephen Pannel
Medical Director, Oxford Treatment Center
Dr. Stephen Pannel oversees Oxford Treatment Center's medical detoxification program and provides treatment for drug and alcohol addiction and co-occurring disorders. A graduate of the Kansas City University of Medicine and Biosciences, he completed a residency in psychiatry at the University of Arkansas for Medical Sciences followed by a fellowship in child and adolescent psychiatry at the University of Alabama at Birmingham. Dr. Pannel is certified by the American Board of Addiction Medicine (ABAM). He is also board certified in adult psychiatry and specializes in dual-diagnosis issues.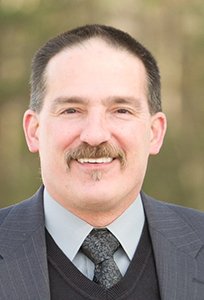 Fred Trapassi, Jr.
CEO, Clinical Services Rhode Island
Fred Trapassi, Jr., is the CEO of Clinical Services Rhode Island. Fred's extensive career in the addiction treatment field includes his work as a Federal Peer Reviewer for the U.S. Department of Health and Human Services, and a Substance Abuse and Mental Health Services Administration (SAMHSA)-certified trainer for the Serious and Violent Offenders, Community Re-Entry Initiative. Trapassi, Jr. is also the recipient of the Brown University Howard K. Swearer Award for his work as a VISTA volunteer and street outreach worker, addressing the needs of runaway youth and the homeless from 1986 to 2000.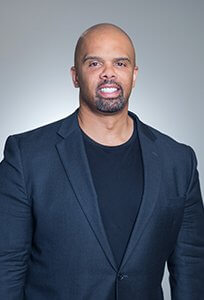 Dr. Lawrence V. Tucker
Medical Director, Laguna Treatment Hospital
Dr. Tucker is the medical director of Laguna Treatment Hospital in Southern California. He is a diplomate of the American Board of Psychiatry and Neurology, and a diplomate of the American Board of Addiction Medicine, practicing in pharmacological management of psychiatric disorders.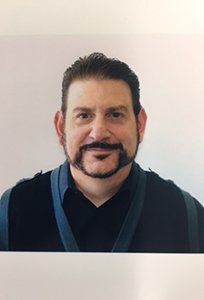 Jeff Turiczek
CEO, River Oaks
Jeff Turiczek is the CEO of River Oaks Treatment Center located just outside of Tampa, FL. Turiczek has more than 25 years of experience in the behavioral healthcare field operating everything from intensive mental health, dual diagnosis, addiction facilities and psychiatric hospitals both acute and residential. As a former executive board member for the Florida Department of Juvenile Justice, he helped shape behavioral healthcare laws in the state for juveniles caught up in the criminal system. His strengths include creating a strong leadership team culture of care that leads to long term success.
Our Laboratory Expert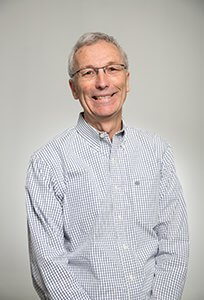 Dr. Howard Taylor
Laboratory Director, Addiction Labs
Dr. Howard Taylor is the laboratory director for Addiction Labs. A nationally known toxicologist with over 30 years of experience, he is board certified by both the American Board of Forensic Toxicology and the American Board of Clinical Chemistry with a specialty in Toxicology. He has been laboratory director of the National Reference Laboratory Clinical Toxicology Laboratory and also the Forensic Drug Testing SAMHSA certified laboratory. He is the author of two books and over a dozen book chapters as well as over 30 publications appearing in peer-reviewed scientific journals.