HOW DADS CARE – Harsh Facts About the Fathers of Addicted Children
"My Dad sat in that room for 7 hours while I sat in this detox waiting for a bed," Tim says in his "Far from Finished" podcast. As he retells his struggle with drug addiction, Tim, an American Addiction Centers alumnus, is remembering those days from the vantage point of two years clean of drugs.
Tim had been in and out of rehab. He wasn't even sure this time that he was serious about getting better. So Tim's Dad couldn't have known either when he spent a day waiting by his son's side. Perhaps Tim's Dad was acting out of faith, or hope, or desperation.
Perhaps he had heard the stories of the many young people who relapsed while waiting for a treatment bed. Often they wait and wait… and then the cravings win. Sometimes these stories don't end well.
"That moment of clarity when someone who is in the grip of these drugs reaches out for help can be fleeting. And the system as it exists now isn't always there with a warm embrace." said New Hampshire substance misuse czar Tym Rourke.  According to Rourke, in a recen
t
NPR program on the subject
, any delay can be deadly.
The ups and downs of Tim's "Far from Finished" story suggest that as he waited for a bed in treatment, his story could have gone the way of 20 year-old Courtney Griffin's, the focus of the NPR program. Tim was luckier than Griffin, who died of an overdose shortly after being turned away from treatment.
Perhaps Tim's father knew the power of addiction after the previous time Tim got clean and relapsed. What Tim's father seems not to have had on the day Tim began his long-term recovery from opioid addiction, were illusions – that his son wanted life more than the drug, or that his son had "hit rock bottom" and crossed a curative bridge, so that he, the father, could relax. Fathers of drug-addicted children learn not to relax.
Other things that could have prevented Tim's Dad from being there that day might have been exhaustion and anger.
Life doesn't go smoothly "according to plan" when living with drug addiction.
While Tim lived at home, his drug use impacted the family. Making matters worse, Tim worked for his father's company.
---
"I started calling out of work," Tim recalls. "My Dad was very easy to manipulate. Usually he would still pay me if I called out."
---
Even for the most loving parent, it's only natural to entertain anger over the lies, the stealing, the broken promises, the lack of respect. But for most parents, anger is always overruled by their desire to do what's best for their child. These are some of the hardest internal conflicts to sort out. It's hard for us to get our heads around the fact that when addiction has taken hold, nothing matters, not even 18 or 25 years of parental love. In some cases, not even life.
Sadly, when a child with the disease of addiction says they are going to quit, or they aren't using, a parent never really knows. But he thinks if I keep him close, maybe I can keep him safe. A father may have been asking himself for months or years, is this the time my son will get treatment and turn his life around? The question alternates with its evil twin: Is this the time he will leave the house, take an overdose, and I will get "the call"? (as Doug Griffin, Courtney's Dad, put it).
Jeff Schultz bares these torn feelings in his award-nominated story, "Lost and Found."  It begins on a plane, with Schultz afraid to turn off his cell phone. His addicted son has gone missing (again):
Jeanne and I have been through this so many times — missing kid, missing money, drugs, alcohol, relapses, having our insides ripped out, sadness, rage, going to bed wondering if our son would be alive the next morning, waking up after little sleep, anticipating more drama, more stress, more anger, more pain …  I expect that when the plane lands, I will phone my wife, hear her crying and learn my son is gone.
Eventually, Tim's parents gave him an ultimatum: go into rehab or move out. In his podcast recounting, Tim recalls that moment. He still believed he was in control. He told himself rehab was a necessary detour on the way to keeping a roof over his head. "A 30-day vacation." He saw a future in which he would get clean enough to successfully juggle his addiction and his lifestyle. That's when he went into rehab for the first time.
"It was hell," Tim recalls. "When I got out, my parents, they saw the smile that I had on my face. They thought that I was cured. Little did they know that as soon as I got out – I hid a lot of drugs around my house – they didn't know the reason I was smiling was I knew that as soon as I got home I would be high."
If he was really insightful, Tim's father realized that for Tim, the drug was more powerful than their relationship, than even love. In the moment of such a hard realization, anger is completely appropriate.
"I am very angry," Trish admits in an FBI opioid awareness documentary. Trish is still angry at her daughter, just into her 20s when she died of a drug overdose. Trish tells the camera that she still speaks to her daughter: "Something that literally destroyed everything good within you was so much more appealing." Then Trish talks to us. "[She] wanted that so much more than anything I could offer her, and I'm angry. I am angry about that."
Tim's father had been through similar ups and downs. Tim had been given a share in the company business; he had done well in school; he was marked for success – which made his drug-related behavior all the more baffling. Kids seem to be on track, doing well, engaged – and then they're not. Tim's opportunities, his potential, his behaviors, were much like those of Jeff Schultz's son, a Theta Chi fraternity member at the University of Georgia, or like those of Trish's daughter Cierra:
"She stole checks from her grandmother and signed 'em. She stole my debit card. If it wasn't nailed down it was in a pawnshop. She spent $800 a week. My daughter – who had, you know, everything handed to her, you know could have gone anywhere in the world, very book smart, you know, very motivated – worked at a strip club. My little girl degraded herself just to get that."
Tim had a large savings from working for his Dad – who had been accumulating it since Tim went to work for the family business at age 14. Tim says it was enough for a down payment on a house. He blew it on drugs. And the cost of that "30-day vacation" in rehab – $20,000, paid for by his parents. And then Tim relapsed.
When Cierra returned from jail, clean and swearing to want recovery, Trish saw the change she'd been hoping for. Her daughter was happy again, acting like "that little girl of 16 before all this stuff started."
---
Tim was luckier than Trish's daughter Cierra, who relapsed 6 days after she came home from jail 7 months clean. Trish went up to Cierra's bedroom to get her for dinner and found her dead. Trish has never opened Cierra's bedroom door again.
---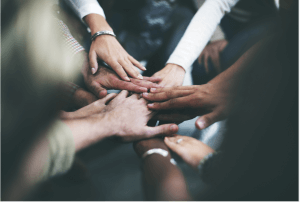 Between anger, blame, love and desperation, the desire to support the child and not support the drugs, family members are buffeted by uncertainty. According to Peter Letendre of Director of Clinical Services of Rhode Island (CSRI), parents live with a lot of fear. It feels like any wrong move, and you'll lose them. Letendre urges families to seek addiction counseling or addiction support groups when they're concerned for a family member. Outpatient facilities like CSRI – which offers free support groups – may make useful family counseling available. For those able to access this sort of counseling, it can provide invaluable guidance through the treacherous minefield of a loved one with drug addiction.
In his book, Beautiful Boy, A Father's Journey Through His Son's Addiction, author David Sheff tells how he found relief from his meth-addicted son's behavior by going to Al-Anon meetings.
…I resisted going for a long time, but these gatherings, though they often made me weep, strengthened me and assuaged my sense of isolation…In addition, others' stories prepared me for challenges that would have otherwise blindsided me. (10)
Like Sheff and many fathers before him, Tim's father learned that even after his son returned from rehab, he could not breathe the sigh of relief.
A son or daughter in the throes of addiction has no idea this emotional bungee jump is going on. David Sheff's son, Nic, who is now a writer in his own right, explained it in an article for The Fix,
When I was using, I had this philosophy that, well, if I wanted to kill myself with drugs, that was my business.
For Tim's father, it would be another year of drug use, deterioration, and a suicide attempt, before he would get Tim to the next detox facility – the one that didn't have an available bed.
Tim recalls that year: "I tried to commit suicide. I used a deadly combination of drugs to try to kill myself. I was OK with death at the time. I was in such a bad place. I would rather be dead than live the life that I was leading."
For the father of a son like Tim, or Josh (Jeff's son), or Nic (David Sheff's son) the fear of losing your child is grounded in fact.
David Sheff's son, Nic, has emerged from ten years of meth, and later heroin, addiction to become a journalist with two books to his credit, Tweak and We All Fall Down. The Sheffs, father and son, have done book and speaking tours together. But Nic's recovery journey has not been without its own relapses and brushes with death. The journey brought the elder Sheff to a painful realization:
No matter what we do, no matter how we agonize or obsess, we cannot choose for our children whether they live or die. It is a devastating realization, but also liberating. – Beautiful Boy: A Father's Journey Through His Son's Addiction – David Sheff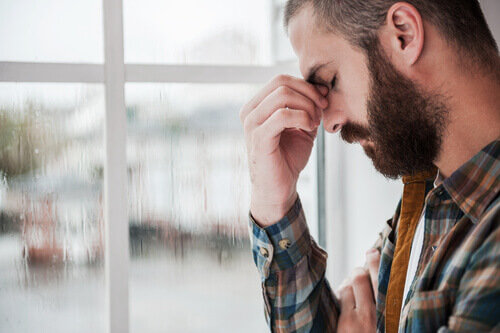 We typically picture heroin users having absentee parents, or parents who are themselves addicted. Certainly, David Sheff probes his sense of guilt, his mistakes and possible culpability, as he dissects the moments of his son's path to addiction in Beautiful Boy. And yet, as Sheff points out, even an "imperfect" Dad, as all humans are, want the best for their children. Also, we sometimes find it easier to picture mothers, such as Trish, as the suffering parent, the one in there fighting for her child's life. But like David Sheff, Jeff Schultz, Tim's Dad, and countless others, Dads are in there, too, trying to support, to find answers. They are just as likely to be lied to, manipulated, made exasperated, have buttons pushed, get stolen from. They are as likely to make mistakes, to fail, to feel the crushing weight of those failures if the outcome is the worst.
---
This father's day, let's remember the fathers who suffer doubt and anguish, who search for answers, afraid for an addicted son or daughter.
---
We can't expect the sons and daughters of these dads to realize the pain addiction causes others – they are too busy focusing on their own pain. "Addiction is a narcissistic disease," says Peter Letendre.
As Nic Sheff put it:
I had no idea whatsoever the extent of pain I was causing my family and the people that loved me. Hell, I imagined they would all just go about their days and their lives, having given up on me entirely. – Nic Sheff
Even after Nic toured with his father, celebrating his recovery, he relapsed. He reports in The Fix article that he thought his father would be angered by this relapse. But the elder Sheff understood that the disease of addiction can bring powerful forces to bear. His reaction of empathy took Nic by surprise, as he reports it:
It was such a gift he gave to me – his willingness to understand and his willingness to share the truth with me.
It changed my life.
Hell, it saved my life.
I am so truly grateful to him.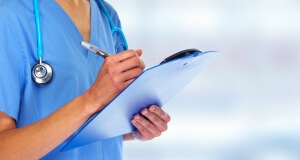 Fortunately for Tim, his Dad waited with him for 7 hours to get him into detox. He, too, got it right. And happily, Tim has maintained that recovery for two years.
On Fathers Day it's good to remember how Dads care; and when a child suffers with addiction, they suffer too. They make mistakes, but they'll learn. And they'll move heaven and earth to get it right.
HOW DADS CARE
– Dad quotes from addiction writing
"It hurts so bad that I cannot save him, protect him, keep him out of harm's way, shield him from pain. What good are fathers if not for these things?" – Thomas Lynch, "The Way We Are," a chapter from Bodies in Motion and at Rest: On Metaphor and Mortality, quoted in Beautiful Boy
"Like many in my straits, I became addicted to my child's addiction. " – Beautiful Boy: A Father's Journey Through His Son's Addiction – David Sheff
"He is brilliant and wonderful and charismatic and loving when he's not using, but like every addict I have ever heard of, he becomes a stranger when he is, distant and foolish and self-destructive and broken and dangerous." – David Sheff, Beautiful Boy
"I would often wake in the middle of the night, sneak into the rooms where my sons and daughter slept and bend to their crib-sides to hear them breathe. Like my father, I had learned to fear." – Thomas Lynch, PBS Frontline
Your Dad is a firefighter when: "Sometimes, for no reason you can think of, he wakes you up and gives you a hug, then goes to bed without saying a word."
Firefighter/Addiction blogger Michael Morse – "20 Clues that your dad is a firefighter"