How to Keep Count of Drinks
It's the weekend. You've had a stressful week at work. You finally get the opportunity to relax and detach from the realities of life. Your journey to an alternative universe takes you to a local bar with a group of friends that so generously listen to your complaints on the regular while you down bottles of your favorite alcoholic beverage.
So why would you want to use up more "workweek" brain power keeping track of the drinks that you consume? Doesn't this defeat the purpose of "unwinding?"
Well, yes and no.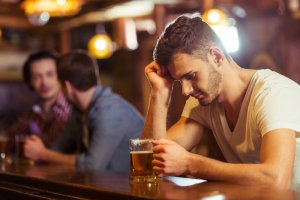 Yes, a portion of your brain needs to be used to make decisions to keep you safe, but you can still have fun and unwind. And with the use of technology and apps, it's never been easier to keep count of drinks, minimizing effort and maximizing safety while drinking.
Who Should be Watching their Alcohol Intake and Why?
If you suspect that you may have a substance use disorder (SUD), or if you're absolutely sure you do, please seek the help immediately.
If you're currently in recovery, congratulations. Continue your life of sobriety and to surround yourself with family, friends, and support groups that will contribute to your efforts to remain sober.
And if it's just a Friday night and you want to have a few drinks (in moderation) with friends, know what your limits are based upon your weight, gender, type of drink based on the percentages of alcohol by volume (ABV), and how many drinks you're consuming in short periods of time.
Understanding Your BAC
The percentage of alcohol in an individual's bloodstream is known as the blood alcohol content (BAC). This is important because being aware of this percentage in your body determines when (at what point during the drinking process) alcohol affects you. It also determines the legal driving limits in each state. To determine your BAC, you'll often need a method to keep count of drinks.
BAC Ranges:
Between .01-.03, there aren't any clear indications that alcohol has an effect on the individual.
Between .07-.09, there is a slight impairment of control, speech, balance, and vision.
Between .13-.15, an individual suffers from a major loss of balance, blurred vision, and great impairment of motor control.
Between .25-.30, an individual experiences severe intoxication, mental confusion, dysphoria with nausea and vomiting, and needs help walking.
A .40 and above is when an individual reaches the onset of a coma and the likelihood of death from respiratory failure.
Know the Alcohol Content of your Drinks
Liquors have the highest concentration of ABV, or alcohol by volume. This is then followed in descending order by wines with the second highest concentrations, then liqueurs (sweetened spirits or flavoring agents in mixed drinks), and finally beers with the least. This can vary across the board within different brands, but this is a general gauge to consider when counting drinks.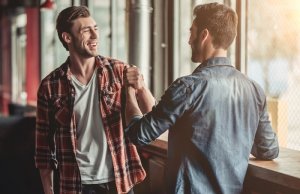 After you take into consideration the percentages by volume, you need to consider how many of those drinks do you consume and in what period of time using your gender, weight, and even any possible medications you're on, as variables that impact how alcohol affects you.
According to the Substance Abuse and Mental Health Services Administration (SAMHSA), consuming 4 or more alcoholic beverages (for females) within a couple of hours and 5 or more alcoholic beverages (for males) within the same time frame is defined as binge drinking.
Drinking too much in a short period of time can put you at risk for alcohol poisoning or can contribute to you making dangerous decisions. For example, driving home while heavily intoxicated or engaging in risky sexual behavior. Know your limits and act accordingly.
Keep Count of Drinks to Stay Safe
There are ways that you can enjoy your drinks socially while still maintaining a level of safety. However, the ability to keep count of drinks is often the most effective. It will allow you to know when you may be approaching your BAC limits.
Five Tips to Keep Count of Drinks
Keep your empty glasses nearby in order to keep an accurate count.
Know the alcohol by volume in each of your drinks.
Stop drinking at predetermined points at each outing/occasion (Ex: after 2 hours or after 2 drinks).
Use a drink counting app. Many of them calculate time, number of drinks consumed, and your BAC. Here is a list of some drinking apps.
If you know you've had too much to drink and can't drive home safely on your own, use a rideshare service that you trust or call a trusted friend or family member to pick you up.
Final Thoughts
Always remember that fun and safety must go hand-in-hand with moderate social drinking. At the end of the day, keeping count of your drinks and your BAC is one of the best ways to keep within your drinking limits. And if you or a loved one is battling a SUD, help is always right here.