Virtual Connections in Isolation
Isolation during this pandemic seems to be part of the norm. Social distance. Quarantine. Lockdown. Wear a mask. Wash hands regularly. These may all be buzzwords in 2020, but for some battling a substance use disorder, isolation may be the toughest to hear.
Some researchers believe that there is a biological need and that it's important to our survival to have human connection.
Loneliness  and isolation are connected with a rise in cannabis use and using cannabis to handle the negative impact. People are even drinking more than they usually do during this pandemic. Online sales of alcohol were up 500% at the end of April compared to that same time last year, while in-store alcohol purchases were up 54% in late March compared to March of 2019, according to Nielsen reports.
At American Addiction Centers (AAC), a nationwide leader in addiction treatment, we understand the needs of those battling a substance use disorder, both in and outside of a global pandemic. We provide medical detox, treatment, and help with aftercare planning in a safe environment. If you're battling a substance use disorder, please reach out for help.
COVID, Isolation, and Loneliness
COVID-19 continues to ravage through the United States during the holiday season, and it's not showing signs of slowing down anytime soon.
According to the Centers for Disease Control and Prevention, we should continue to practice social distancing, among other guidelines in order to stay safe. Although this is sound advice to decrease the spread of COVID, avoiding in-person gatherings and not being able to be around a community in general, may be posing a threat to those seeking human connection.
Mental health risks associated with isolation and loneliness may include:
Anxiety.
Alzheimer's disease.
Dementia.
Depression.
Suicide.
Schizophrenia.
Solutions with Digital Support Communities
Social support networks can have a major positive impact on health, according to the World Health Organization (WHO).
And just like businesses had to figure out ways to be creative in order to continue to do business during a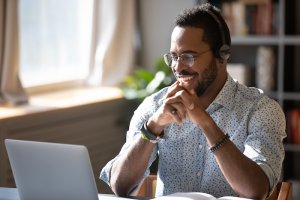 pandemic and keep patrons safe, people have to do the same in order to remain connected with others while still keeping ourselves and our communities safe.
A support group consists of individuals with similar concerns and experiences who provide moral and emotional support for each other. Support doesn't have to just be in-person. There are countless virtual options to keep you connected without the risk of transmitting or catching COVID. Just do your due diligence by researching and learning as much as you can about each group before making an informed decision on which one to choose.
Facebook groups.
Body Politic COVID-19 support group.
Alcoholics Anonymous (Al-anon electronic meetings).
Anxiety and Depression Association of America online support group.
American Addiction Centers virtual support meetings.
If you're struggling with isolation and substance use disorder, you're not alone. There are resources available to help you achieve long-term sobriety during the pandemic and beyond. Don't let a battle with substance abuse hinder you. Please reach out to get the help that you need today.