Will 2021 Be Better Than 2020?
No one owns a crystal ball, but it's hard to imagine a year much more difficult than 2020. In the backdrop of a global pandemic, which continues to devastate innumerable families and livelihoods, the U.S. endured social unrest, entrenched political division, the scourge of disinformation, and the shaking of our democracy. Unemployment soared, while bad news and death counts became marquees on our TVs and computer screens. With all of its uncertainty, this past year created a fog of apprehension that spread along boarded-up city streets and into our homes. For some, this past year was aggravating. For others, it was life-shattering. Needless to say, 2020 was a very tough year for most. It's left many wondering: "Will 2021 be better than 2020?"
Unsurprisingly, numerous studies indicated a sharp rise in anxiety, depression, and substance abuse in 2020. Those in recovery may've had to discovery an extra reservoir of resolve to remain sober. Isolation and quarantine protocols left many in recovery without in-person support networks, while public and private institutions had to reimagine procedures to safely offer resources to assist those seeking help.
However, with a Covid-19 vaccine that's now FDA-approved and prepped for large scale distribution within a few months, there's a beacon of hope to navigate the fog set by 2020. Until we achieve post-pandemic normalcy, there are a number of ways to keep a positive outlook for 2021 and sustain your recovery. So, will 2021 be better than 2020? In some ways (with a dose of optimism), assuredly. In other ways, it may largely depend on you.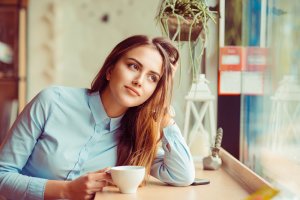 Put Optimism into a Practice
"Be optimistic" is a phrase that's thrown around too loosely. In many cases, optimism is a conscious mental exercise used to overcome – at least not succumb to – stark realities and bad news. While being optimistic may be a general mindset, it takes practice to achieve, retain, and sustain an overall positive outlook, regardless of the situation. Being positive doesn't just occur in a vacuum, especially in tough times. To practice optimism, consider incorporating a few habits to your daily life.
Ways to Practice Optimism
Start your day with positive mental affirmations. Even if you're not a morning person, try to begin your day with a positive thought. It could be as simple as "I'm alive and today is new." There is something about waking up on the right side of the bed.
Focus on the good things. Too often, we slump into monotony without appreciated the small stuff. Fresh coffee smells good. It's optimism in practice to notice.
Try to minimize your news and social media intake. It's easy to get sucked into the 24-hour news outlets or 'doom scroll' through social media, but it's also draining. Stay informed and connected but guard your perspective with media moderation.
Don't ignore your negative feelings. Although it may seem counterintuitive, practicing optimism isn't about denial. Times are tough right now. It's more important to acknowledge negative thoughts, organize them, and try to recognize which thoughts may be warranted and which thoughts may be untrue, unhelpful, or distorted.
Be Imaginative About 2021 
Every year, millions of us make New Year's resolutions to create better versions of ourselves. A month later, millions of us begin to wane in our efforts, and often, we give up on our goals completely. According to the U.S. News & World Report, roughly 80% of people abandon their New Year's resolution by the second week of February. While it's beneficial to set goals, it seems that New Year's resolutions often miss the point by lacking imagination.
Resolutions tend to address lifestyle changes, such as losing weight, saving money, or quitting smoking. While these are admirable goals, they lack contextual motivations. They're unimaginative. For example, why do you want to lose weight? Why boost your confidence at work? Is it really important to feel more energized for your kids? Why improve your self-esteem when dating? A resolution to lose weight isn't really a goal. Losing weight is simply a part of meeting larger, more important goals. Envisioning these larger goals helps to spur our optimism, which in turn keeps us motivated.
Being imaginative and being optimistic work in tandem. It takes a level of optimism to set goals and a bit of imagination to place goals in a larger context. Once we imagine a goal's positive effect on our lives, this envisioned future tends to make us more optimistic.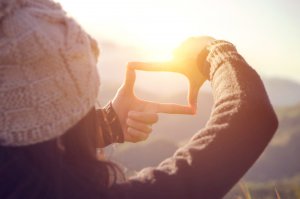 Will 2021 Be Better Than 2020?
With widespread vaccine distribution on the horizon, post-pandemic world appears to be in reach. Once again, we'll be able to hug friends and family, go to concerts and ballgames, travel without fear, and feel the vibrancy of commerce and culture on city streets. Simply imagining this future is enough reason to be optimistic for 2021. With that said, there's no harm in envisioning an even better year for yourself. But achieving that better year won't just happen. For make 2021 better than 2020, it'll require a positive and imaginative outlook, and a desire to work to make life better for yourself and others.